Data Analyst
This job is no longer accepting applications.
Phoenix Labs is looking for a data focused person to help us make thoughtful use of the information we gather to delight our players. You will analyze massive amounts of data to inform product strategy and direction, and work across all aspects of the product to better understand the performance and potential of Dauntless.
Applicants must live within commuting distance to our Vancouver, BC studio. Due to the information security concerns, complexity of the daily work, and other factors such as speed and volume of data transfer, this job is unsuitable for remote employees. This is a full-time, permanent position. This is not an entry level position - if you have not previously worked in the games industry, please include in your cover letter why you are looking to transition to games.
Responsibilities:
Partner with feature leads to inform the strategic direction of Dauntless.
Collect and analyze complex data to more deeply understand our audience and their behaviors and desires.
Work with people across the company to grow the understanding and impact of analytics in multi-disciplinary team.
Help us understand the needs and wants of our players from all over the world.
Design experiments and provide perspective to test teams' assumptions and inform their actions.
Share your results in dashboards and presentation.
Requirements:
Minimum of three years professional work experience analyzing large data sets and informing company strategy, or in management consulting.
Strong communication skills and ability to build understanding with data consumers of all levels.
Proven experience writing SQL queries.
Experience in Excel, PowerPoint, and Tableau.
Love of video games and geek culture.
Preferred
A graduate degree or meaningful work experience in consulting, consumer insights, or product strategy or revenue strategy
Knowledge in Python or other scripting languages.
Experience, knowledge, or willingness to learn qualitative user research (surveys, focus groups, ethnographic research).
Experience working in media, entertainment, consumer products, or technology.
Apply
Your application has been successfully submitted.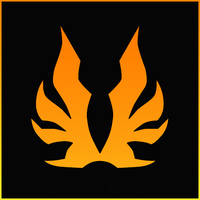 We make games because we love them, and because we love the way they bring people together.