Technical Audio Designer
This job is no longer accepting applications.
Phoenix Labs, developers of Dauntless, are looking for a Technical Audio Designer to join our team. This role bridges the gap between Programming and Sound Design. You will be required to troubleshoot, de-bug and implement audio through scripting and node-based/object oriented programming.
This is a technical role and therefore familiarity with scripting languages, knowledge of C++ and an understanding/interest in Audio Programming is essential. The successful candidate will act as a liaison between Audio Designers and Software Engineers in all disciplines to reach our quality goals and improve systems and workflows.
The Technical Audio Designer will be the investigator, doing a deep dive on systems and sharing the findings with the Audio Director and team to improve our workflows and knowledge base. The successful candidate will have a direct role in developing new tech on exciting, creative and dynamic gameplay.
Applicants must live within commuting distance to our Vancouver studio. This is a full-time, onsite permanent position.
Responsibilities:
Optimising audio development workflows.
Authoring technical audio documentation.
Troubleshooting errors and investigating solutions.
Implementing new technology, updating Middleware to new projects and platforms.
Pursuit of quality improvements as a result of critical listening.
Sound design and mixing as necessary based on workload of the team.
Liaison with multiple disciplines to reach audio goals.
Manage audio data budget, Wwise SoundBank structure and loading, and run-time audio optimization.
Work closely with various disciplines (art, design, and engineering) to ensure audio systems are incorporated into all aspects of game-play and fully realized.
Help define the audio vision of the game by working with the Audio Director and Audio Team.
Requirements:
3+ years experience and at least 1 shipped title.
Advanced knowledge of Unreal Blueprints.
Passion for quality in Game Audio.
Familiarity with industry standards for AAA Audio experiences.
Experience in Middleware, DAWs, Plugins and audio software.
Excellent troubleshooting skills and obsessive attention to detail.
Experience managing pipelines and build processes.
Experience scripting in C#.
Basic experience programming in C++.
High level of proficiency with Wwise in Unreal and Unity.
Preferred
Proficiency in Sound Design using Reaper and other industry tools.
Experience with DSP programming.
Experience shipping a AAA game title.
Apply
Your application has been successfully submitted.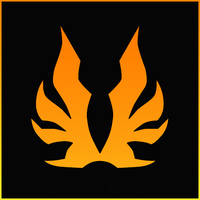 We make games because we love them, and because we love the way they bring people together.