QA Tester
This job is no longer accepting applications.
We want to grow our current Test team by adding Intermediate and/or Senior Testers to our continuing and future development. Please note this is not a junior or entry-level role.
As the ideal candidate, you will have experience testing game titles across multiple platforms, including PC, Mac, and current generation consoles. It's preferable you will have shipped at least one (1) title in a testing capacity. While familiarity with the Unity Game Engine is a definite asset, working experience with bug tracking software (i.e. JIRA) is a must. You should be able to work onsite in our Vancouver studio, as well as within a distributed development team structure. This means you desire to own your work and promote excellent verbal and written communication. These skills are a necessity in working efficiently within our development team.
As a Tester, you will be working in a fast-paced and agile environment. You will provide test support for all current and future features, development and retail build stability, and for our growing player base. You will be required to have familiarity with testing on multiple platforms, to balance tasks and responsibilities, and to work effectively in groups as well as independently when necessary. It's expected that you will know your way around Unity, JIRA, and our communication and office suite software, while being proficient in general testing methodology, test terms, and concise bug-writing. The ideal candidate will be able to hit the ground running.
Your day-to-day responsibilities will be to support development through great testing and communication. You'll be expected to execute test plans, perform ad hoc testing and compliance testing, while also providing feature development support. While your work will be focused on testing, you will also be asked to create and supply reports and feedback on balance, title performance, and gameplay experience. You'll be expected to ask questions, review spec documentation, and interact with the team to ensure any feature in the game is being tested accurately and successfully.
This is a full-time, salaried position with benefits based out of our historic Gastown Vancouver location. We offer a mature, inclusive work environment with structured on-site time along with fixed days where team members are able to work from home. We are a small team and intend to stay that way, so everyone we hire needs to be exceptional.
If you'd like to join us in creating something unique and special - and you have the qualities and qualifications outlined herein - please send us a cover letter telling us a little about yourself and why you'd like to join our team, along with your CV and/or LinkedIn profile. Please send it to info@hinterlandgames.com with a clear, but inspired, subject heading.
Apply
Your application has been successfully submitted.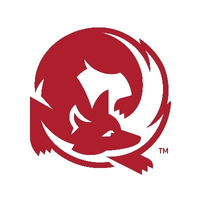 Independent developer of The Long Dark, available on Steam, Xbox One, PS4, and Nintendo Switch