Environment Artist
This job is no longer accepting applications.
At Hinterland, we strive to create thoughtful places for thoughtful players, therefore we put a high premium on the quality of our in-game environments. We are always looking to improve the skill level of our team, and to expand the diversity of knowledge and viewpoints that make our experiences unique. To that end, we are looking to add a talented environment artist to the development team creating The Long Dark.
As an environment artist you'll be responsible for creating believable worlds in Unity, as well as models and textures for props that include hard surface and organic assets, always under the direction of the Art Director.
It's imperative that you have excellent communication skills and the ability to work closely with other disciplines -- particularly with concept artists, designers, and technical artists. The ideal candidate will have an advanced understanding of Photoshop, Maya or Max, as well as a familiarity with Unity and Perforce. We expect expert drawing, texture painting, modeling, and conceptualization skills, with the ability to adapt to established styles. We'd love to see artists who excel at painterly, illustrative aesthetics.
The ideal candidate will be proactive enough to contact the right people on the team for problem solving, gathering of information, and be efficient and self-driven. Duties also include checking environment assets in the game to identify scale and design issues, playtesting content, as well as gathering reference for their work to ensure that models achieve a high level of functionality and visual success. Also vital is an understanding of working with technical artists to optimize content performance, and identifying ways to improve environment art quality and the pipeline for content creation.
We value passionate and dedicated artists who have a willingness to receive direction, work closely with a team, and work to deadlines. Candidates with 6+ years of experience in the game industry are preferred, with at least 4 shipped titles. We will pay particular attention to candidates who have contributed to award-winning titles that have a heavy emphasis on beautiful environments.
This is a full-time salaried position in our Vancouver (Gastown) studio. We offer a mature, inclusive work environment with structured on-site time along with fixed days where team members are able to work from home. We're able to provide relocation assistance for the right candidate, including immigration support, although we will give preference to candidates who are legally permitted to work in Canada.
If you feel like you might be a good fit for this role at our small but growing studio, we invite you to submit an application to info@hinterlandgames.com. Please include your resume, a cover letter, LinkedIn profile (if you have one), and a link to any relevant portfolio pieces or other information you feel might be helpful to use learning more about you. Thank you for your interest in joining the team at Hinterland!
Apply
Your application has been successfully submitted.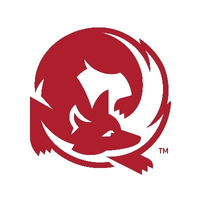 Independent developer of The Long Dark, available on Steam, Xbox One, PS4, and Nintendo Switch