Technical Animator
Hinterland Studio
Full time
Vancouver, BC, Canada
Oct 25
We have great ambitions for animation at Hinterland and we need your talent to achieve them! We're looking to add a technical gameplay animator to the development team creating The Long Dark, and the world of the Quiet Apocalypse.
The ideal candidate will have an impressive portfolio of technical gameplay animation work, and have experience supporting keyframe and motion-capture based animation. Our pipeline supports both Maya and Motion Builder. We work with Unity, so experience with those tools is definitely an asset. Along with a strong core animation ability, we are looking for someone with an expert technical proficiency who enjoys ownership of animation throughout the pipeline from basic rigging to hooking up in game states. The ideal candidate is skilled in setting up state machines and supporting both first-person and creature animations, the ability to keyframe animate is vital.
You've shipped 2-3 high-quality games as an animator and are accustomed to working in a multi-disciplinary team environment. As the studio is comprised of senior developers who enjoy a high degree of autonomy and work at complex cross-disciplinary problem-solving, we place a high premium on people's ability to communicate effectively, and their willingness to invest time and energy in team communication and collaboration.
In this role, you'll need to be able to work autonomously, based on guidance provided by the lead animator. It is our intention to hire someone who can grow with the studio, to work with us on The Long Dark, and beyond. You need to be a mature developer who wants to "get shit done". We run a flexible working environment, and therefore focus on productivity and quality of output vs. hours in the chair. This means everyone we hire has to be motivated, professional, and needs the minimum amount of hand-holding, while still being able to work to clear direction and check in regularly for feedback. We have been able to develop The Long Dark without any crunch, and we'd like to keep it that way, and this depends on having motivated, skilled, professional developers who are willing to contribute to goal-setting, planning, and tracking efforts.
Specific Requirements:
6+ years of experience
must have experience or be very familiar with animation pipelines and processes
must be a great communicator and take responsibility/ownership for your tasks
must be able to work independently but values working in a mature team environment
must have experience working with motion capture (capture, cleanup, implementation)
must be familiar with creating complex animation systems (animation graphs, state machines) as well as implementing and working with Cinematic systems, interactive moments, props etc…
experience building tools that support animation in 3d softwares (Maya, Motionbuilder) and in game engines (Unity or equivalent game engines)
ability to write scripts and code is a plus
This is a full-time, salaried position with benefits based out of our historic Gastown Vancouver location. We offer a mature, inclusive work environment with structured on-site time along with fixed days where team members are able to work from home. We are open to relocating the ideal candidate but will give preference to local candidates whenever possible. Candidates who are legally permitted to work in Canada are preferred, but our first priority is hiring the best people we can find. We are a small team and intend to stay that way, so everyone we hire needs to be exceptional.
If working with other highly talented developers in a small-team environment sounds appealing, we want to hear from you!
Apply
Your application has been successfully submitted.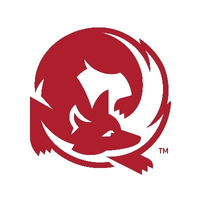 Independent developer of The Long Dark, available on Steam, Xbox One, PS4, and Nintendo Switch