Technical Artist
This job is no longer accepting applications.
At Hinterland, we strive to create thoughtful places for thoughtful players, therefore we put a high premium on the quality of the visuals in our games. We are always looking to improve the skill level of our team, and to expand the diversity of knowledge and viewpoints that make our experiences unique. To that end, we are looking to add a talented Technical Artist to the development team creating The Long Dark.
You've shipped 2-3 high-quality games as a Technical Artist and are accustomed to working in a multidisciplinary team environment. As the studio is comprised of senior developers who enjoy a high degree of autonomy and work at complex cross-disciplinary problem-solving, we place a high premium on people's ability to communicate effectively, and their willingness to invest time and energy in team communication and collaboration.
In this role, you'll need to be able to work autonomously, based on guidance provided by the lead technical artist. It is our intention to hire someone who can grow with the studio, to work with us on The Long Dark, and beyond. You need to be a mature developer who wants to "get stuff done". We run a flexible working environment, and therefore focus on productivity and quality of output vs. hours in the chair. This means everyone we hire has to be motivated, professional, and needs the minimum amount of hand-holding, while still being able to work to clear direction and check in regularly for feedback. We have been able to develop The Long Dark without any crunch, and we'd like to keep it that way, and this depends on having motivated, skilled, professional developers who are willing to contribute to goal-setting, planning, and tracking efforts.
Responsibilities:
You will support artists and animators by working to improve their daily workflows. This could include providing them with tools to automate repetitive or complex tasks, documenting technical processes, or assisting them with debugging game side art issues. Your goal is to increase their efficiency and consistency while reducing potential for bugs caused by their content. With artists working primarily in Maya and Motionbuilder, knowledge of the Python programming language is a must, and a general understanding of the software's Python APIs is expected. Experience developing graphical interfaces using Maya's native scripting or the Qt framework is a bonus.
You will strive to enhance the visual quality of The Long Dark under the guidance of the Art Director. This could include helping artists optimize their geometry and UV layouts, creating new shaders, implementing cutting edge post processing effects, or improving LOD consistency. All of this work would be done while keeping the game's performance in mind, and you will be expected to understand how to profile and debug issues that arise.
You will be responsible for creating and maintaining animation rigs for the characters and wildlife of The Long Dark. You should be comfortable with working closely with animators to come up with solutions that best suit their needs. Experience with quadruped rigs and facial rigs is important.
You will be tasked with applying skin weights to newly created characters and fixing any skinning issues that arise. You should have an understanding of the effects of model topology and bone placement on mesh deformation and will be expected to work closely with the character artists to ensure quality results.
You should be comfortable with taking on new challenges to help pave the way for future projects. We will be looking for ways to improve our world creation and level streaming, create more natural looking wildlife, have better detail in our character interactions, among other things. Prototyping and implementing new features should excite you, and you should be willing to take the initiative to research and develop new technologies while being responsible about your schedule and priorities.
You have knowledge of lighting fundamentals, and would understand when to use dynamic or static lighting, how to balance shadow quality with performance, and how to create content for HDR rendering.
You understand what happens during a rendered frame and can come up with solutions for optimizing draw calls. As a bonus, you may have experience creating your own rendering configurations using Unity's scriptable render pipeline.
Requirements:
Experienced at supporting workflows and developing pipeline and automation tools in Maya and Motionbuilder
Experienced with C# scripting and art integration in the Unity engine
Experienced at rigging and skinning biped and quadruped characters, including faces
Strong knowledge of modeling and animation principles
Ability to create and optimize shaders
Excellent communication skills with the willingness to collaborate with others
Excellent problem solving skills and ability to multitask
(Bonus) Knowledge of advanced rendering and lighting techniques
This is a full-time, salaried position with benefits based out of our historic Gastown Vancouver location. We offer a mature, inclusive work environment with structured on-site time along with fixed days where team members are able to work from home. We are open to relocating the ideal candidate but will give preference to local candidates whenever possible. Candidates who are legally permitted to work in Canada are preferred, but our first priority is hiring the best people we can find. We are a small team and intend to stay that way, so everyone we hire needs to be exceptional.
If working with other highly talented developers in a small-team environment sounds appealing, we want to hear from you!
Apply
Your application has been successfully submitted.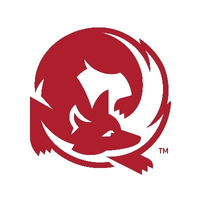 Independent developer of The Long Dark, available on Steam, Xbox One, PS4, and Nintendo Switch