Videographer
This job is no longer accepting applications.
At Hinterland, we strive to create thoughtful and meaningful experiences. Not just in our games but also in how we produce and share all of our content. Whether it's for the announcement of an upcoming game update, a short video promoting the latest merch collaboration in our store, or our latest story trailer, we want our audience to feel like they are experiencing a unique Hinterland moment with us. 
We are seeking an experienced Videographer to create and edit trailers, update videos, on-camera interviews, mini-documentaries, and other video productions in support of the studio and projects at Hinterland. To succeed in this role, you must have a passion for creating imaginative and thoughtfully styled videos. You are an expert at using the trailer format to engage an audience, and have extensive visual storytelling experience across a range of creative and commercial video applications.
Our typical video content ranges from narrative trailers for our Episode releases, update videos that highlight the latest additions to our games, new product announcements, Question and Answer videos featuring our Studio Director, promotional videos for upcoming merchandise, to developing mini-documentaries and videos focusing on studio activities. The ideal candidate can also create their own motion graphics and title cards, according to our in-house brand guidelines. Your demo reel should reflect skill in creating these various types of content. 
In this role you will be responsible for filming, producing, and editing videos, capturing in-game content, recording live-action footage/audio, and delivering content for release to a variety of in-house teams, including Marketing, People & Culture, Publishing, and the executive team. Ideally you will have experience managing a Youtube channel. This includes collaborating with the Marketing team to generate a video content calendar, expanding engagement and growing the channel's presence. 
You need to be highly proficient in the latest editing and capturing software, have experience capturing and creating engaging trailers, product videos, and interviews, meaningful announcements and experiences that reflect the Hinterland brand. Your attention to detail and ability to take a piece of content from concept to a fully realized experience will be the key to success in this role.
Hinterland is a high-autonomy, high-accountability environment. We expect all our team members to be dedicated to collaboration and communication, and are looking for people who want to be part of a supportive, high-performance studio culture. To be successful at Hinterland, you need to be proactive about communication, cooperating with others, and managing your own workload.  
Requirements:
Experience working in highly-collaborative team environments.
3-5 years experience as a video creator and editor across a range of creative and commercial applications
Proven experience with video game in-engine capture; experience with the Unity engine is an asset
Experience with performing on-camera interviews
Excellent knowledge of both video and audio production considerations
An extensive portfolio of video work 
This is a full-time salaried position based out of our Vancouver studio. Please note that due to COVID-19, all interviews will be conducted by video, and depending on timing, the initial months of your employment with Hinterland may be performed from home. When it becomes safe to do so, however, you will be expected to work out of the studio in Vancouver.
Apply
Your application has been successfully submitted.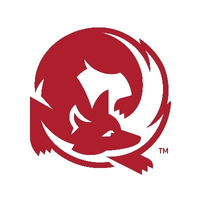 Independent developer of The Long Dark, available on Steam, Xbox One, PS4, and Nintendo Switch