Concept Artist
This job is no longer accepting applications.
Our medium is deeply visual, and our approach to creating meaningful experiences for our players involves stimulating their aesthetic senses while also evoking a strong sense of emotion. At Hinterland, a concept artist plays a critical role in helping to establish key visual pillars of our experiences, while also helping solve a broad range of visual and gameplay challenges. We often use concept art to set a visual target, to present a mood or feeling, or provide an abstraction of a space that will help focus the efforts of various other disciplines.
Primarily working under the supervision of the Art Director, you may also occasionally work with the animation team to help storyboard cinematic moments, or directly with the studio Creative Director on ideation for future projects. In your day to day work, you will be tasked with supporting the conception of new characters or locations, mostly for narrative and worldbuilding, but also to help sketch out a gameplay space for greyboxing, when needed. You may also contribute to key art production in support of promoting our products.
Your work will help define our game worlds, and as such you need to have a wide range of art creation and strong collaboration skills, as well as a willingness to pitch in and help wherever you can make a difference.
Responsibilities:
Create & design conceptual artwork for current projects under the direction of the Art Director
Generate a large volume of ideas and sketch convincingly environments, props, characters, creatures, and marketing art;
Create expressive, high-quality concept art;
Research and collect visual material to define and improve the visual style and contents of the game;
Consider the gameplay implications of the design and the overall player experience.
Thoroughly understand the art pipeline and how environment artists and game designers develop game spaces
Contribute with quick sketches and paint-overs to help the environment team in the development of game spaces
Work directly with other artists and designers developing environments and props for the game
Collaborate with game designers and level artists solving visual challenges that arise in development
Qualifications:
At least 3 years of work experience in the video game industry
Extensive knowledge of Photoshop, or a comparable digital painting software
Very good illustration and storytelling skills with an eye for perspective, color, lighting, mood and composition;
Ability to work independently
Good sense of form, shape, silhouette, scale and surface materials;
Strong use of research and reference material in support of idea generation and problem solving;
Knowledge of basic 3D software packages. Extensive experience employing 3D techniques into a concept workflow is an advantage; being able to navigate in a game engine (ex. Unity) is a significant asset.
Experience creating iterations and concepts as well as polished concept art pieces
Experience receiving feedback, multi-tasking, and adapting to change
Expert drawing and conceptualization skills, with the ability to adapt to different styles. We'd love to see artists who excel at painterly, illustrative aesthetics as well as having a strong sense for creating iconic designs. 
Excellent communication skills are required and the ability to work closely with other disciplines such as getting and giving feedback to peers and also checking your ideas against their goals. The concept artist will be proactive enough to contact the right people on the team for problem solving, gathering of information, and be efficient and self-driven. 
Duties also include playtesting content to thoroughly understand the game, as well as gathering reference, in-game assets, and screenshots for their work to ensure that the concepts achieve a high level of functionality and visual success toward design goals.
This is a full-time, salaried position with benefits based out of our historic Gastown Vancouver location. We offer a mature, inclusive work environment with structured on-site time along with fixed days where team members are able to work from home. We are open to relocating the ideal candidate but will give preference to local candidates whenever possible. Candidates who are legally permitted to work in Canada are preferred, but our first priority is hiring the best people we can find. We are a small team and intend to stay that way, so everyone we hire needs to be exceptional.
If working with other highly talented developers in a small-team environment sounds appealing, we want to hear from you!
Apply
Your application has been successfully submitted.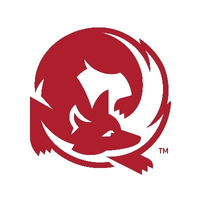 Independent developer of The Long Dark, available on Steam, Xbox One, PS4, and Nintendo Switch