Talent Lead
This job is no longer accepting applications.
Our success as a studio and team depends entirely on the quality of the people we attract and retain. We have a thoughtful workplace occupied by vibrant, diverse individuals and are mindful of all the work involved with maintaining and nurturing this as we grow. As a key part of the studio team, and reporting directly to the Director of People & Culture, you will be a frontline advocate and evangelist for the studio's values as you spread the word about Hinterland and our work, while recruiting from your network for contacts within the broader games, tech, and entertainment industries.
As a Talent Acquisition Lead at Hinterland, you will own the complete recruitment process, and develop forward-thinking strategies for attracting veteran creative and technical talent to our teams. You will be the ambassador for our studio and support our leaders in finding the right talent to grow our teams wisely. You will support the Director of People & Culture in a wide range of HR-related responsibilities. You will help conceive of strategies to reach and support candidates from a wide variety of backgrounds, to help strengthen the diversity of our studio. And you will support the team with thoughtful onboarding procedures and present a best-in-class experience for any candidate or employee who walks through our doors.
What You Will Be Responsible For:
Developing a thoughtful candidate experience.
Building and developing a pipeline of strong, diverse candidates across various technical and creative roles.
Working collaboratively across the organization with the team leads at strategic and tactical levels to fulfill current and upcoming recruitment needs.
Developing strategies around employer branding and its impact on candidate attraction.
Monitoring and presenting key recruitment metrics that impact the business.
Qualifications:
You have 7+ years of recruitment experience, ideally within the video games industry, or experience recruiting for technical and creative positions.
Possess an above average technical aptitude and a strong understanding of relevant roles in the industry.
You enjoy building and cultivating relationships - you are curious about people and love to hear what's important to them.
You thrive in a fast-paced, dynamic environment.
You are proficient in ATS systems, specifically Greenhouse.
Strong attention to detail.
Excellent written and verbal communication skills.
This is a full-time, salaried position with benefits based out of our historic Gastown Vancouver location. We offer a mature, inclusive work environment with structured on-site time along with fixed days where team members are able to work from home. We are open to relocating the ideal candidate but will give preference to local candidates whenever possible. Candidates who are legally permitted to work in Canada are preferred, but our first priority is hiring the best people we can find. We are a small team and intend to stay that way, so everyone we hire needs to be exceptional.
If working with other highly talented developers in a small-team environment sounds appealing, we want to hear from you!
Apply
Your application has been successfully submitted.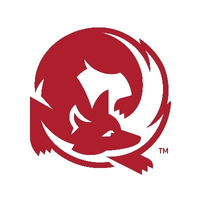 Independent developer of The Long Dark, available on Steam, Xbox One, PS4, and Nintendo Switch