Lighting Artist
This job is no longer accepting applications.
As a lighting artist you'll be responsible for creating high quality visuals that support story and gameplay goals under the direction of the Art Director. You will design quality lighting effects to create atmospheres and direct the player's attention based on the artistic direction. 
For this role, the artist is expected to light in-game exteriors and interiors, as well as cinematic scenes. The ideal candidate will have an understanding of HDR and working in different engines such as Unity and Unreal. We expect the ability to adapt to different styles of lighting from realism to stylization.
Excellent communication skills are required and the ability to work closely with other disciplines such as getting and giving feedback to peers and also checking your ideas against their goals. The lighting artist will be proactive enough to contact the right people on the team for problem solving, gathering of information, and be efficient and self-driven.
Duties also include playtesting content to thoroughly understand the game, and checking lighting work in-game to achieve a high level of functionality and visual success toward design goals. It's imperative the lighting artist also understands how to work within memory and performance budgets.
We value passionate and dedicated artists who have a willingness to receive direction, work closely with a team, and work to deadlines. Candidates with 3+ years of experience in the game industry are preferred, with at least 2 shipped titles. We will pay particular attention to candidates who have contributed to award-winning titles that have a heavy emphasis on beautiful environments.
This is a full-time, salaried position with benefits based out of our historic Gastown Vancouver location. We offer a mature, inclusive work environment with structured on-site time balanced with flexible work-from-home opportunities. We are open to relocating the ideal candidate but will give preference to local candidates whenever possible. Candidates who are legally permitted to work in Canada are preferred, but our first priority is hiring the best people we can find. We are a relatively small team and intend to stay that way, so everyone we hire needs to be exceptional.
If working with other highly talented developers in a small-team environment sounds appealing, we want to hear from you!
Apply
Your application has been successfully submitted.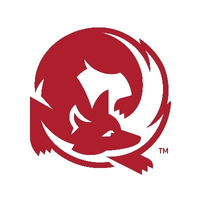 Independent developer of The Long Dark, available on Steam, Xbox One, PS4, and Nintendo Switch