Intern Opportunities for Students: Marketing (8 Consecutive Months - Winter 2021 Start Date)
Microsoft
Internship
Toronto, ON, Canada
Oct 2
What makes Microsoft a great place for marketers? We have amazing products used by billions of people. We have an incredibly diverse business, from incumbent brands to challenger brands, and from established markets to emerging markets. We have some of the strongest consumer and enterprise products and services in the world.
Do you want to work on a meaningful marketing projects and learn valuable marketing skills? Are you willing to learn from others and open to new ideas? If you do, we invite you to join us in one of the internship opportunities below.
Applications to these opportunities are considered for all available marketing intern roles including the ones described below, depending on education level and/or location. To be considered for an internship position, you need to be enrolled full-time as a student majoring in an applicable field with at least one semester/quarter remaining after internship.
Responsibilities
Product Marketing Manager Intern
Overview
The Product Marketing Manager understands, orchestrates, and influences campaigns and marketing activities, develops integrated marketing campaigns, and delivers product, solutions and customer campaign feedback to the business. An essential aspect of the role of the Product Marketing Manager is to align the content, timing and delivery of marketing messages and outreach to Microsoft's customers and partners.
Responsibilities
As a Product Marketing Manager, you play a role throughout the marketing cycle: from positioning, messaging and storytelling to determining and orchestrating global launch plans and identifying market research needs. You also own monitoring our competition and building competitive positioning and response plans.
Partner Marketing Advisor Intern
Overview
As a Partner Marketing Advisor (PMA) you will be part of a team that believes in the power of partnership. Partners make more possible and Microsoft has the products and programs to meet partner's needs. We combine the widest range of products in the industry, across a variety of devices and platforms with the flexibility to choose the programs and benefits necessary for your partners to build, go-to-market, and sell with us.
Responsibilities
The PMA role is key to Microsoft's partner management strategy. The PMA is responsible for growing the business through planning, executing, and landing impactful Go-To-Market (GTM) campaigns aligned to Sales Plays.
Category Marketing Manager Intern
Overview
As a Category Marketing Manager, you will support the execution of category marketing and sales plans to grow Surface and Xbox business. The Category Marketing Manager works closely with OEMs, Retailers, and distributors in the market to ensure retailers assort the right devices, help them create a shopping experience (digital and physical), and clearly communicate the benefits.
Responsibilities
The Category Marketing Manager creates and leads marketing initiatives, programs, and campaigns designed to drive sales as well as improvements in the purchase process.
Public Relations Manager Intern
Overview
As a Public Relations (PR) Manager you will partner and support the Microsoft Canada communications and public relations team to meet the goals for each of the assigned PR leads in consumer, commercial and corporate communications. The PR Manager organizes, coordinates and carries out the day-to-day tactics that support public relations.
Responsibilities
As a PR Manager you will support four key focus areas:
Consumer media relations - provide support and guidance to drive successful product launches into market on brands such as Surface, Xbox and Windows.
Digital/Social Media - actively participate in social media to proactively identify trends, respond to PR opportunities and help drive storytelling across our social platforms.
Community Impact - work with stakeholders to raise the profile of Microsoft Canada's community involvement and local/regional/national impact.
Corporate Communications - support the broader communications team with executive speaking engagements, proactive awareness opportunities, and other corporate communications best practices.
Marketing Communications Manager
Overview
As a Marketing Communications Manager you are able to center your work with larger goals in mind. You are adept at working with team members across business groups and agencies to deliver a global integrated marketing communication plan. You embrace our company's Marketing principles, are a Microsoft Brand Steward, and drive ongoing improvements to maximizing marketing spend, efficiency, and impact.
Responsibilities
You will manage annual marketing communications priorities and success metrics. You will direct priorities for events and media, public and analyst relations. You will oversee production and deployment of advertising and drive the strategy and execution of digital and social media. You will determine the optimal mix of engagement vehicles for your product, service, or geography. You'll need to be a strategic thinker to ensure execution, risks, and global alignment are optimal.
Qualifications
Pursuing a bachelor's or master's degree in marketing, communications, psychology or another related field (with at least one semester/quarter remaining after internship).
Available for a consecutive 8 month internship starting Winter 2021.
Interested in gaining experience in the craft of marketing.
Seeks creative solutions to multi-faceted problems.
Excellent communication and presentation skills.
Capable of delivering results in a fast-paced, sometimes ambiguous environment.
Ability to influence, inspire, and lead from any role.
Microsoft is an equal opportunity employer. All qualified applicants will receive consideration for employment without regard to age, ancestry, color, family or medical care leave, gender identity or expression, genetic information, marital status, medical condition, national origin, physical or mental disability, political affiliation, protected veteran status, race, religion, sex (including pregnancy), sexual orientation, or any other characteristic protected by applicable laws, regulations and ordinances. We also consider qualified applicants regardless of criminal histories, consistent with legal requirements. If you need assistance and/or a reasonable accommodation due to a disability during the application or the recruiting process, please send a request via the Accommodation request form.
Benefits/perks listed below may vary depending on the nature of your employment with Microsoft and the country where you work.
Benefits and Perks
Industry leading healthcare
Giving programs
Opportunities to network and connect
Discounts on products and services
Apply
Your application has been successfully submitted.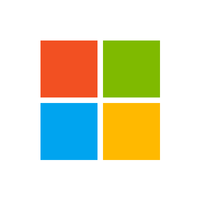 We're on a mission to empower every person and every organization on the planet to achieve more.