UI/UX Designer
This job is no longer accepting applications.
Location - Kelowna, Vancouver, Seattle or remote 
COVID-19 UPDATE: Please note that all Hyper Hippo Entertainment (HHE) employees are working remotely for the time being due to COVID-19, as the health & safety of our employees and their families is extremely important to us. Due to this, we're currently having all new hires begin work with us remotely rather than in our office locations.  
The Opportunity
At Hyper Hippo Entertainment, Product Designers are full stack UX professionals who live and breathe the player experience, aiming to provide business value through all experiences that they create. You demonstrate a strong understanding in all UX areas including research, conceptualization, UI design, prototyping, experimentation, testing & validation. Your ability to apply design thinking enables you to solve complex problems while remaining flexible, adaptable and focused in sometimes ambiguous situations. The ideal candidate is able to translate growth goals into delightful experiences that lead users to the value that Hyper Hippo provides while contributing their uniqueness to our team culture.
A UI/UX Designer's Impact 
Work with Senior UX team members, Game Designers, and Software Developers to define product goals and strategize ways to achieve them throughout the whole process (sprints, estimates, kick-offs, retros, etc.)
Create detailed wireframe documentation and clickable prototypes of key features within a product and proving out core game mechanics, then design beautiful and detailed visual mockups based on validated prototyping
Implement the consistent visual design of the UI within our products using Unity, working with Software Developers to ensure the work fits within technical and data requirements while following creative art direction
Convert artist designs into usable pieces for game implementation, using graphics software and tools
Participate in conducting user research and A/B testing to validate your designs are effective in creating business value
Authentically contribute to team discussion and feedback sessions, fostering delight and supporting a culture of experimentation
Your Track Record Includes
3+ years of professional work experience as a user experience designer, interaction designer, information architect, or similar UX-related role (experience in gaming preferred)
Proven success on shipped mobile free-to-play products with an understanding of "free-to-play" business models, including customer acquisition, retention, and monetization. Live-Ops experience with proven success is an asset.
Education background in Interaction Design, Human-Computer Interaction, UX, Communication Design-related field, or equivalent professional experience 
A strong portfolio comprised of projects which demonstrate creative, user-centred design solutions to moderately complex problems with consistent and beautiful UI
Excellent skills in prototyping tools and design software such as Adobe CC Suite, Sketch, Figma, InVision (or equivalent tools) to produce efficient and flexible UI assets for use in Unity while understanding how design choices translate to development 
Self-motivated worker with the ability to prioritize and manage workload to meet project deadlines in an Agile project environment
Great verbal and written communication skills and ability to present UX ideas and strategies to your peers, collect feedback, and quickly iterate to ensure the best solutions are delivered
Ability to follow and define new conventions, contributing to the overall UX Design Team standards
Nice to Have Skills
Basic motion graphics and animation knowledge
Some exposure to key analytics tools such as SWRVE and Tableau
Experience programming in Unity (C+)
Compensation package
Competitive salary
Extraordinary incentive plan 
Extended health, dental & vision benefits + a health & wellness spending account
3 weeks vacation + 10 paid personal/sick days per year
Annual self development budget to attend conferences, courses, training – you name it!
Our Core Values
We Are Bold
We Are One Team
We Are Player-First
We Are Creative
We Are Transparent
We Are Futuristic
What We're Building at Hyper Hippo Entertainment 
Hyper Hippo is an award-winning entertainment studio, driven to entertain, connect, and inspire billions of fans around the world. 
Founded in 2012, by the creator of Club Penguin, Lance Priebe, Hyper Hippo is the studio behind the smash-hit idle games, AdVenture Capitalist (with 50+ million players), and AdVenture Communist - a cult mobile hit. 
Headquartered in Canada, with studios in Kelowna, Vancouver and Seattle, Hyper Hippo brings together an exceptionally creative team that is relentlessly focused on innovating and exploring new forms of entertainment.
Apply
Your application has been successfully submitted.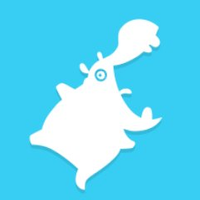 Canadian game studio making award-winning mobile games: 💰 @AdVenture_CapHH 🥔 @AdVenture_ComHH