Controller
This job is no longer accepting applications.
Location - Kelowna or Vancouver, BC
COVID-19 UPDATE: Please note that all Hyper Hippo Entertainment (HHE) employees are working remotely for the time being due to COVID-19, as the health & safety of our employees and their families is extremely important to us. Due to this, we're currently having all new hires begin work with us remotely rather than in our office locations.  
The Opportunity
Are you ready to step into your next role in a creative, dynamic, and collaborative environment? Reporting into the SVP, Finance & Business Operations, the Controller will be responsible for financial oversight, governance, and financial reporting across Hyper Hippo Entertainment. This is a unique opportunity to work in a fast-paced industry with lots of growth opportunities as we continue to scale at a rapid pace. This role oversees the Accounting team and will work closely with the executive team to provide professional expertise and insight that will guide strategic plans forward. If you're looking for a fun and rewarding place to work, coupled with your passion for accounting, we encourage you to apply!
A Controller's Impact 
Financial Oversight
Provide governance for all financial transactions including accounts payable, revenue payments and reporting, payroll and general ledger entries
Performs internal audit procedures to test internal controls and remediate where necessary
Provide coaching and mentoring to facilitate the growth and professional development of direct reports
Development and management of company budgets and forecasting
Manage banking relationships, including credit requirements, foreign currency risk exposure, cash flow monitoring, and banking security
Oversee year-end transactions and liaise with an external accounting firm for assurance engagements and tax preparation
Financial Reporting
Collaboratively develop standards, processes, and reporting of revenues to publishing partners
Prepare monthly consolidated financial reporting and dashboards
Preparation of quarterly departmental financial statements with analysis of actual to budget
Empower studio leads and executive team with accessible and insightful financial information to assist in strategic decision making
Continually improve budgeting and forecasting analysis for financial planning and accountability
Determine accounting software functionality requirements, assess system options, and project manage implementation 
Support managers and executive team with ad hoc analysis and reporting as required
Administration
Prepares development services agreements and other contracts; ensuring review and execution by Corporate officers prior to commencement of activities
Maintenance of corporate legal structure
Liaise with insurance providers to maintain policies and ensure adequate coverage for corporate matters
Supports team members by collaboratively setting processes, project management, goal setting, and monitoring
Process intellectual property trademark registrations and renewals
Assist with SR&ED and BCDIMTC reporting and monitors available government assistance programs (R&D, labour, trade, export) to support business growth
Supports studio leads and executive team with ad hoc applications and other non-routine filings as required
Your Track Record Includes
CPA designation
7+ years of experience in finance and accounting with 3+ years of leadership experience with the ability to guide others
Experience in strategic analysis and formulating business plans and reports
Knowledge of Canadian payroll and tax legislation (US GAAP and US payroll an asset) 
Experience managing consolidations, intercompany transactions, and service agreements
Proficient with accounting software from daily recording transactions and reconciliations to design and set-up of new corporations, chart of accounts and financial statements
Excellent Microsoft Office & Google Suite skills with an extensive working knowledge of Excel & Google Sheets
Excellent verbal and written communication & presentation skills
Compensation package
Competitive salary
Extraordinary incentive plan 
Extended health, dental & vision benefits + a health & wellness spending account
3 weeks vacation + 10 paid personal/sick days per year
Annual self-development budget to attend conferences, courses, training – you name it!
Our Core Values
We Are Bold
We Are One Team
We Are Player-First
We Are Creative
We Are Transparent
We Are Futuristic
What We're Building at Hyper Hippo Entertainment 
Hyper Hippo is an award-winning entertainment studio, driven to entertain, connect, and inspire billions of fans around the world. 
Founded in 2012, by the creator of Club Penguin, Lance Priebe, Hyper Hippo is the studio behind the smash-hit idle games, AdVenture Capitalist (with 50+ million players), and AdVenture Communist - a cult mobile hit. 
Headquartered in Canada, with studios in Kelowna, Vancouver, and Seattle, Hyper Hippo brings together an exceptionally creative team that is relentlessly focused on innovating and exploring new forms of entertainment. 
Apply
Your application has been successfully submitted.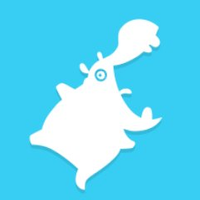 Canadian game studio making award-winning mobile games: 💰 @AdVenture_CapHH 🥔 @AdVenture_ComHH