Producer
This job is no longer accepting applications.
Location - Kelowna or Vancouver, BC
COVID-19 UPDATE: Please note that all Hyper Hippo Entertainment (HHE) employees are working remotely for the time being due to COVID-19, as the health & safety of our employees and their families is extremely important to us. Due to this, we're currently having all new hires begin work with us remotely rather than in our office locations.  
The Opportunity
Are you versatile, creative AND logical with an analytical mind? Do you separate the lego and sort by colour; indicating that you are a highly organized individual, who excels at prioritizing? You laugh in the face of setbacks or pivots in game development, viewing them as a welcomed challenge. Yes...you embody the spirit of a Producer who is passionate about game publishing and are committed to the timely and successful delivery of the project. Your wheelhouse is to build relationships with your development team, ignite idea generation and feature implementation, provide unique concepts and solutions. The Producer will oversee the development of the game in production; from concept to shipping.
A Producer's Impact 
Helps develop the vision of the game in production and organizes the production team and tasks
Oversees the creative and technical development of the game
Defines feature and game requirements
Ensures overall quality of the end product
Holds daily and weekly meetings to keep the production of the game running according to plan
Ensures timely handover of deliverables
Coordinates between the various stakeholders/partners involved in the game
Works with Head of Studio and Operations Manager on budget and timeline planning
Keeps management informed of game progress and roadblocks
Works with Operations Manager on external contracts and licensing deals, if necessary
After launch, continues to refine the game
Got ideas for a new game or how to improve a current product? Let's hear them! 
Your Track Record Includes
A minimum of 3 years as a game producer with references to live games
Degree or certification in Business, Project Management, Arts, or applicable experience
Experience publishing to multiple platforms an asset
Familiar with user acquisition, player retention, player engagement, and monetization metrics
Excellent interpersonal skills and a demonstrated ability to lead by influence
Highly organized with an understanding of process, project management, and the tools that support it
Demonstrated ability to translate analytics and user feedback into actionable game features
Knows what it takes to make an amazing player experience
Excellent verbal and written communication skills
Understanding of micro-transactions and F2P core game loops
Enjoys collaborating with a small, creative team
Ninja like agility and flexibility with moving deadlines and schedules
Ability to work without supervision, you are a self starter
Compensation package
Competitive salary
Extraordinary incentive plan 
Extended health, dental & vision benefits + a health & wellness spending account
3 weeks vacation + 10 paid personal/sick days per year
Annual self development budget to attend conferences, courses, training – you name it!
Our Core Values
We Are Bold
We Are One Team
We Are Player-First
We Are Creative
We Are Transparent
We Are Futuristic
What We're Building at Hyper Hippo Entertainment 
Hyper Hippo is an award-winning entertainment studio, driven to entertain, connect, and inspire billions of fans around the world. 
Founded in 2012, by the creator of Club Penguin, Lance Priebe, Hyper Hippo is the studio behind the smash-hit idle games, AdVenture Capitalist (with 50+ million players), and AdVenture Communist - a cult mobile hit. 
Headquartered in Canada, with studios in Kelowna, Vancouver and Seattle, Hyper Hippo brings together an exceptionally creative team that is relentlessly focused on innovating and exploring new forms of entertainment.
Apply
Your application has been successfully submitted.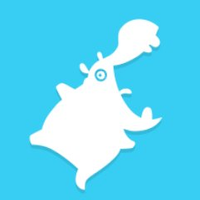 Canadian game studio making award-winning mobile games: 💰 @AdVenture_CapHH 🥔 @AdVenture_ComHH