Economy Designer
This job is no longer accepting applications.
Location - Kelowna or Vancouver, BC
COVID-19 UPDATE: Please note that all Hyper Hippo Entertainment (HHE) employees are working remotely for the time being due to COVID-19, as the health & safety of our employees and their families is extremely important to us. Due to this, we're currently having all new hires begin work with us remotely rather than in our office locations.  
The Opportunity
The Game Economy Designer will contribute to the evolution of our existing titles and design our in-game events and economy to make our worlds even more fun for our players. A Free2Play economist who continuously balances and fine-tunes our games through defining data-driven metrics and implementing features and events that enhance and elevate our player's experience.
As an 'accountant' for the game, you're a ninja with numbers, a spreadsheet slayer and game balancing wizard. You're an experienced designer that can take an idea and drive it forward. You create visions that define core game loops, design features and rely on both your creativity and data to understand the player's needs and wants.
An Economy Designer's Impact 
Design and prototype features for HHE games.
Release new features and content during live services.
Utilize analytics to provide actionable recommendations.
Understand mobile players' behaviours and latest business model trends.
Contribute in a highly creative environment, implementing unique concepts & solutions.
Utilizes the analytical side before unleashing creativity.
Your Track Record Includes
2+ years balancing economies as a game designer - you know all best practices.
Great understanding of games, economy, balance, game design, game mechanics, as well as story and character design.
Can leverage data to communicate what it takes to make an amazing player experience.
Excellent verbal and written communication skills.
Familiar with user acquisition, player retention, engagement, monetization and how to translate analytics into actionable game features and balancing game economies.
Understanding of micro-transactions, F2P core game loops and pinch points.
Up to speed with trends in mobile gaming.
Strong mathematical abilities and mad spreadsheet balancing skills.
Idle game experience or interest is a HUGE plus.
Compensation package
Competitive salary
Extraordinary incentive plan 
Extended health, dental & vision benefits + a health & wellness spending account
3 weeks vacation + 10 paid personal/sick days per year
Annual self development budget to attend conferences, courses, training – you name it!
Our Core Values
We Are Bold
We Are One Team
We Are Player-First
We Are Creative
We Are Transparent
We Are Futuristic
What We're Building at Hyper Hippo Entertainment 
Hyper Hippo is an award-winning entertainment studio, driven to entertain, connect, and inspire billions of fans around the world. 
Founded in 2012, by the creator of Club Penguin, Lance Priebe, Hyper Hippo is the studio behind the smash-hit idle games, AdVenture Capitalist (with 50+ million players), and AdVenture Communist - a cult mobile hit. 
Headquartered in Canada, with studios in Kelowna, Vancouver and Seattle, Hyper Hippo brings together an exceptionally creative team that is relentlessly focused on innovating and exploring new forms of entertainment. 
Apply
Your application has been successfully submitted.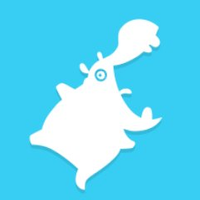 Canadian game studio making award-winning mobile games: 💰 @AdVenture_CapHH 🥔 @AdVenture_ComHH