SVP, Global Partnerships
This job is no longer accepting applications.
Location - remote opportunity, any timezone 
COVID-19 UPDATE: Please note that all Hyper Hippo Entertainment (HHE) employees are working remotely for the time being due to COVID-19, as the health & safety of our employees and their families is extremely important to us. Due to this, we're currently having all new hires begin work with us remotely rather than in our office locations.  
The Opportunity
The SVP, Global Partnerships will lead the strategy and execution to bring all HHE products to the Global Marketplace. Reporting directly to the CEO, this role will work in close collaboration with the Senior Leadership to ensure a cohesive brand voice. 
The SVP, Global Partnerships will hire and lead a team of regional coordinators and internal culturalization teams including, but not limited to: live operations, technical, game design optimization, and art direction. This person will stay plugged into global industry trends and identify market opportunities for Hyper Hippo to pursue.
This role also leads the development of an assessment process to identify and select external partners and will be involved in informing decisions around infrastructure, as well as compliance & regulatory requirements to operate in international markets. The SVP, Global Partnerships and regional coordinators will act as delegates, representing HHE and the Canadian games industry with local government, trade commissions, and other notable partners. 
What do the first 3 months look like?
Working closely with the CEO, the first 3 months will start with knowledge sharing and building an understanding of our current international projects underway. It will involve building rapport and understanding the goals and current resource constraints required to achieve the set 1, 3 and 5-year objectives. The immediate priorities will involve internal capabilities assessments and hiring for new roles on your team. From there, you will be required to design systems & procedures for partner assessments, market assessments, and game assessments.
An SVP, Global Partnership's Impact: 
Regional Coordinator by Market (Project Manager)
Internal Culturalization Capabilities
3rd Party Partnerships
Local Government
Success involves launching Hyper Hippo products in a market outside of North America in such a way that we are able to demonstrate:
Audience growth
Revenue growth
Expertise in Tier 2 and Tier 3 UA & Monetization
Integration of product technical specifications in geography to local stores and existing company infrastructure for future scalability
Ability to Live Service product for future scalability
Your Track Record Includes:
Veteran business leader in the digital interactive media industry - gaming experience preferred
Experience leading international development projects, may have a background in project management, operations, and/or economic development
Has had the experience of living outside of North America
Ability to communicate in other languages (preferred)
Passionate about building creative products, an interest in our world goes a long way. 
Experience executing high calibre onboarding programs
Comfortable with regular international travel
Excellent written and verbal communication. It will be necessary to speak the technical language to communicate between technical and non-technical team members. Has an understanding of how the Global Partnerships team's objectives tie into the objectives of HHE as a whole, and can articulate how these goals align with Executives, Managers, and across the teams.
Project management. As a shared resource with multiple priorities, the SVP, Global Partnerships will provide direction to his team members on where to focus and be accountable for managing project expectations, milestones, deadlines, etc.
Cross-Cultural Awareness. Has a fascination and appreciation for the different business landscapes presented in different geographies, and operates in a way that honours these differences.
Loves the Business of Gaming. Equally curious about the growth of the gaming industry and the unique societal influences on player behaviour and game-play style.
Leadership qualities. Has a high degree of emotional intelligence to demonstrate empathy and understand the motivations of others, has experience navigating teams and conflicts. For example, can hold team members accountable for following up on feedback that builds rapport, not breaks it. 
Vision. Up to speed on industry best practices, conferences to attend, trade shows, and entertainment platforms
Compensation package:
Competitive salary
Extraordinary incentive plan 
Extended health & dental benefits + a health & wellness spending account
3 weeks vacation + 10 paid personal/sick days per year
Annual self development budget to attend conferences, courses, training – you name it!
Our Core Values
We Are Bold
We Are One Team
We Are Player-First
We Are Creative
We Are Transparent
We Are Futuristic
What We're Building at Hyper Hippo Entertainment: 
Hyper Hippo is an award-winning entertainment studio, driven to entertain, connect, and inspire billions of fans around the world. 
Founded in 2012, by the creator of Club Penguin, Lance Priebe, Hyper Hippo is the studio behind the smash-hit idle games, AdVenture Capitalist (with 50+ million players), and AdVenture Communist - a cult mobile hit. 
Headquartered in Canada, with studios in Kelowna, Vancouver and Seattle, Hyper Hippo brings together an exceptionally creative team that is relentlessly focused on innovating and exploring new forms of entertainment. 
Apply
Your application has been successfully submitted.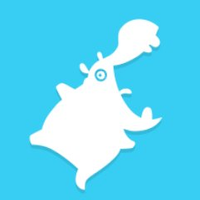 Canadian game studio making award-winning mobile games: 💰 @AdVenture_CapHH 🥔 @AdVenture_ComHH