Head of the Lab
This job is no longer accepting applications.
Location - Kelowna, Vancouver or Seattle 
COVID-19 UPDATE: Please note that all Hyper Hippo Entertainment (HHE) employees are working remotely for the time being due to COVID-19, as the health & safety of our employees and their families is extremely important to us. Due to this, we're currently having all new hires begin work with us remotely rather than in our office locations.  
The Opportunity
The Head of the Lab at Hyper Hippo Entertainment (HHE) is a unique opportunity to play a key role in a niche, growth environment. The Lab at Hyper Hippo Entertainment is an innovation incubator, focused on exploring new platforms, opportunities and building entertainment for the next generation of fans. This role will work alongside HHE's Chief Innovation Officer to strategize new ways to deliver gaming and entertainment experiences to best serve our fans. The Head of the Lab is a hands-on role that will guide the development of projects and the business operations of the Lab. This person will not only be comfortable with change but will be energized by ambiguity and frequent changes to direction as the Lab builds towards a vision of the future.
A Head of the Lab's Impact: 
Works with the team to plan projects, prioritize and help them meet timelines
Evaluates and makes decisions on technical features and requirements to improve player experience and streamline product functionality
Fosters authentic and trustworthy connections with team members and external partners to work towards common goals
Sets and executes on the budget and oversees day to day operations  
Elevates and inspires the team through leadership and coaching to help the team deliver their best work and achieve outcomes
Explores different technology and platform opportunities to best meet the needs of our players 
Leads the way in communication and transparency, ensuring key stakeholders have a constant pulse on goals and priorities 
Leads all hiring initiatives for the Lab
Your Track Record Includes:
5+ years in the Production and Leadership of digital products and studios, preferably in the gaming industry
Experience working cross functionally and making decisions across a range of goals and priorities
Degree or certification in Business, Project Management, Arts, or applicable experience
Excellent interpersonal skills and a demonstrated ability to lead by influence
Experience building and strengthening relationships with internal teams and external partners and other stakeholders 
Highly organized with an understanding of process, project management, and the tools that support it
Knows what it takes to make an amazing user experience
Ability to communicate effectively having both excellent verbal and written communication skills
A long-term perspective with the desire to have a positive impact on the game and entertainment industries
A growth mind-set with strategic, outside of the box thinking
Our Core Values
We Are Bold
We Are One Team
We Are Player-First
We Are Creative
We Are Transparent
We Are Futuristic
What We're Building at Hyper Hippo Entertainment 
Hyper Hippo is an award-winning entertainment studio, driven to entertain, connect, and inspire billions of fans around the world. 
Founded in 2012, by the creator of Club Penguin, Lance Priebe, Hyper Hippo is the studio behind the smash-hit idle games, AdVenture Capitalist (with 50+ million players), and AdVenture Communist - a cult mobile hit. 
Headquartered in Canada, with studios in Kelowna, Vancouver and Seattle, Hyper Hippo brings together an exceptionally creative team that is relentlessly focused on innovating and exploring new forms of entertainment. 
Apply
Your application has been successfully submitted.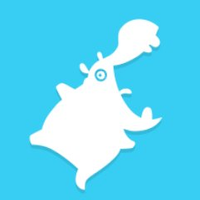 Canadian game studio making award-winning mobile games: 💰 @AdVenture_CapHH 🥔 @AdVenture_ComHH