Programmer - Graphics (Unreal)
This job is no longer accepting applications.
Do you love helping Artists, Technical Artists and Animators unlock their full potential by building the pipelines of their dreams? Can you turn HLSL and C++ into breathtaking visual experiences that players will never forget?
Our team is seeking an experienced Graphics Programmer who is comfortable working with the Unreal Engine. This position will involve working with both the art team and fellow programmers to deliver the technology necessary to realize the ambitious visual identity of Homeworld 3. The ideal candidate will have a passion for empowering teammates and sharing in the creative process. They should also have a broader interest in contributing to performance, scalability, development practices, as well as code quality and reliability.
Responsibilities
Drive the visual technology of the game with a focus on AAA quality
Be responsible for performance across a wide range of hardware
Work closely with the Art Director to ensure their vision is achieved
Requirements
A minimum of 3 years experience on at least one shipped title
Strong C++ and Shader/Material skills
Strong critical thinking and problem-solving skills
Unreal Engine experience
Passion for graphics programming and algorithms / mathematics (linear algebra, trigonometry)
Good understanding of game content pipeline and tools
Strong ability to collaborate with technical and non-technical teammates
Self-motivated and a great teammate willing to pitch in on many areas of development
Pluses
A degree in computer science, related field, or equivalent experience
Familiarity with rendering techniques, shaders and graphics hardware
Experience with particle / effects systems
At Blackbird, we're all about being true to our roots. We started small in our CEO's garage, and even though we're expanding, our desire is to stick to that foundation of creativity, community, and collaboration. Our team has proved that great ideas can come from any position in any discipline, so it's important to us to make sure every voice is heard.
Work/life balance is extremely important to us, and we've demonstrated that over the years by severely limiting over-time requirements. We want people to be happy about coming to work every day, and to that end we offer lots of opportunities for growth and development; whether it's lunch and learns, team events, or our generous vacation days, paid holiday closure and flexible schedules. We also try to provide every opportunity possible for our employees to spearhead R&D initiatives through our BlackOps program. In short, don't expect to feel like a cog in a machine working for BBI. 
Due to COVID-19, applicants must be eligible to work in Canada, or currently in Canada on a work permit/visa. With the exception of specifically on-site roles, all roles will commence as a work-from-home arrangement. This arrangement will be revisited as COVID-19 government regulations are eased.
Please send a cover letter with your resume and application. If applying for an artistic role, please provide a link to your portfolio and/or demo reel.
If you are interested in the role, please apply even if your experience and skills don't perfectly match our ideal credentials. We are committed to diversity and especially encourage members of underrepresented communities to apply. As an equal opportunity employer we encourage applications from all qualified individuals. BBI does not discriminate against applicants based on genders, races, national and ethnic origins, religions, ages, sexual orientation, marital and family status, and/or mental or physical disabilities.
Apply
Your application has been successfully submitted.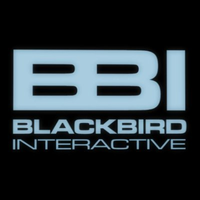 Blackbird Interactive - a private, independent game studio headquartered in Vancouver, British Columbia. Join us on Discord: http://discord.gg/BBI