Technical Artist
This job is no longer accepting applications.
Blackbird Interactive is looking for a passionate and experienced technical artist to join our team to be a key part of our art and engineering backbone. We want someone to collaborate with a tight-knit team of highly dedicated and talented developers to create best in the class games on our project Hardspace: Shipbreaker, which recently launched in Early Access.
Do you want to build stylish and compelling experiences? Do you love working with a team of talented designers, artists and programmers to create ambitious in-game content?  
You will be part of a small, high performing team who can crunch ideas quickly and come up with dazzling solutions to challenging problems. You will have a collaborative approach and be directly involved in the day to day decision making that will help us design and ship a high quality game.
Responsibilities
To act as a bridge between Art, Engineering and the game engine.
Agile, flexible, and comfortable dealing with the ambiguity of new concepts.
The design and creation of custom asset export tools and pipelines for Maya to streamline artist workflows.
Understanding of real-time content development and able to devise high visual quality solutions within technical constraints.
Technical proficiency in areas such as lighting, rendering, texturing, and graphics-related programming languages such as shaders.
Ability to optimize and increase efficiency and reduce the expense of art 2D and 3D assets while preserving visual quality
Able to work with minimum supervision, work well in a small team and take ownership for problems.
Document tools and production pipelines that are clear and understandable.
Requirements
Experience with shader effects
Strong understanding of the VFX production pipeline/tools/etc
Familiarity with scripting (Csharp, Python and MEL)
Understand rendering and shader creation
Optimization and performance profiling is a must
Asset creation and management
Experience with stylized game art and effects
Shows initiative for creative problem solving and unorthodox solutions 
Experience working with Maya
Experience working with Unity
Pluses
Familiarity with Unity's High-Definition Render Pipeline
Rigging and animating
P4V experience 
Modeling skills and game asset building 
At Blackbird, we're all about being true to our roots. We started small in our CEO's garage, and even though we're expanding, our desire is to stick to that foundation of creativity, community, and collaboration. Our team has proved that great ideas can come from any position in any discipline, so it's important to us to make sure every voice is heard.
Work/life balance is extremely important to us, and we've demonstrated that over the years by severely limiting over-time requirements. We want people to be happy about coming to work every day, and to that end we offer lots of opportunities for growth and development; whether it's lunch and learns, team events, or our generous vacation days, paid holiday closure and flexible schedules. We also try to provide every opportunity possible for our employees to spearhead R&D initiatives through our BlackOps program. In short, don't expect to feel like a cog in a machine working for BBI. 
Due to COVID-19, applicants must be eligible to work in Canada, or currently in Canada on a work permit/visa. With the exception of specifically on-site roles, all roles will commence as a work-from-home arrangement. This arrangement will be revisited as COVID-19 government regulations are eased.
Please send a cover letter with your resume and application. If applying for an artistic role, please provide a link to your portfolio and/or demo reel.
If you are interested in the role, please apply even if your experience and skills don't perfectly match our ideal credentials. We are committed to diversity and especially encourage members of underrepresented communities to apply. As an equal opportunity employer we encourage applications from all qualified individuals. BBI does not discriminate against applicants based on genders, races, national and ethnic origins, religions, ages, sexual orientation, marital and family status, and/or mental or physical disabilities.
Apply
Your application has been successfully submitted.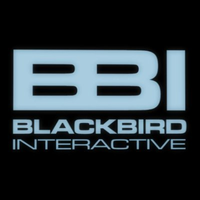 Blackbird Interactive - a private, independent game studio headquartered in Vancouver, British Columbia. Join us on Discord: http://discord.gg/BBI