VP of Product
This job is no longer accepting applications.
About ApplyBoard
ApplyBoard is an online platform that empowers students around the world to access the best education. Connecting international students, recruitment partners, and academic institutions, we simplify the study abroad search, application, and acceptance process.
Founded in 2015, we have built partnerships with over 1,200 primary, secondary, and post-secondary schools, and work with 3,500+ recruitment partners to drive diversity on campuses across Canada and the United States. To date, we have assisted more than 100,000 students with their educational journey. Together, we will achieve our mission of educating the world. In November 2019, ApplyBoard was named the fastest-growing technology company in Canada by Deloitte, ranking #1 on the Technology Fast™ 50.
Our Team
Our team of over 500 ApplyBoardians and growing, is just as diverse as the customers we support. Comprised of 27 nationalities, 53 languages spoken, and 50/50 gender parity, diversity is fostered and celebrated. ApplyBoard is headquartered in Kitchener, ON Canada, with representatives in 20 countries including India, Bangladesh, Nepal, Pakistan, Vietnam, the Philippines, the United Kingdom, Mexico, Brazil, and China.
The Role
A strong leader and proficient executor critical to the next steps of ApplyBoard's growth with an impact on millions of student's lives over the next 10 years. Responsible for driving a market-led company, which means evangelizing the product, championing the customer's voice, and shaping the future of education accessibility. Reporting directly to the CEO, the VP of Product will oversee product strategy, direction, and management across our platforms. The role will also entail planning, organizing, and driving the full product life-cycle; along with oversight in recruiting, retaining, and developing a team of Directors, Sr. Product Managers, Product Owners, UX/UI Designers, and UX Researchers.
Responsibilities:
Be the unified voice and champion for customers, product management & design team to the rest of the organization
Drive and define ApplyBoard's product vision, direction, and business plans; including product roadmaps, evolution, and lifecycle
Continue growing and evolving a Product Management team
Define and implement best practices and processes of product management
Work closely with the VP of Engineering to execute and track execution of product roadmaps through the use of metrics
Contribute and support organizational-wide KPIs and by establishing product roadmaps and related KPIs
Become the key evangelist of ApplyBoard and participate in press activities, conferences, discussions with thought leaders and market analysts
Preferred Qualifications:
Led product management for Marketplace products and B2B/B2C stakeholders
Extensive experience leading and growing a team of Product Managers, Product Owners, & UX designers and working alongside engineering teams
Well-versed in the best practices of product management
Exceptional interpersonal, verbal and written communication skills
Entrepreneurial and Business savvy with understanding of how to deliver value to customers
What We Offer:
The opportunity to have an impact on a product that is positively affecting change to thousands of students lives every day
To work with a brilliant and globally diverse team that is the fastest growing in the Waterloo region
Great compensation and benefits package to keep you healthy and happy!
Thank you for your interest in ApplyBoard, however, only those applicants that have been selected for an interview will be contacted.
At ApplyBoard, we understand the value of having a diverse team. That's why we believe in providing equal opportunity regardless of race, national or ethnic origin, col
Apply
Your application has been successfully submitted.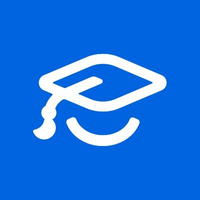 On a mission to educate the world by making education accessible.