Software Engineer - Discovery and Admissions Engine (Senior)
This job is no longer accepting applications.
At ApplyBoard, we are building a movement - an education revolution. We're building a world where anyone, anywhere can have access to the best education regardless of where they were born. At our core, we believe education is a right, not a privilege. To that end, we're building a company and a suite of products to lead the charge in transforming access to education.
We are a company with an ambitious vision - to educate the world. Since our founding in 2015, we have supported more than 100,000 students with their education journey and work with 1,200+ educational institutions across Canada, the United States, and the United Kingdom diversify their campuses.
The Opportunity:
As part of the Discovery and Admissions Engine team, your mission is to provide services and capabilities that enable ApplyBoard's service teams to best service our Students and Recruitment Partners throughout their journey from discovery to admission.
Your team will do this by providing an easily navigable and accessible information system that delivers timely and accurate information about schools and programs including their respective eligibility, other known requirements, and availability information. Your team will deliver an applicant and application management system that is easy to use, scalable, and performant that ensures applicants (applications) meet all the respective eligibility and other known requirements. Additionally - Your team will work to ensure the system is able to provide timely and accurate applicant (application) status updates that are easily accessible to internal stakeholders and systems.
What you'll be doing every day:
Design and develop new capabilities and enhancements - both for students, and for the ApplyBoard staff and partners who help students achieve their dream of studying abroad
Work closely with others in a cross-functional team to deliver high-quality software
Improve the quality and usefulness of existing features, by refactoring, decomposition, bug-fixing and preventive maintenance
Identify and act on opportunities to improve the way we plan, develop, test and deploy our software
Lead by example in the practice and promotion of excellence in software engineering
Serve as an active mentor to less-experienced developers
What you bring to the table:
Several years of practical experience developing web-based commercial software that users love (in any modern tech stack)
Great communication skills. (Yes, everyone writes that - but we really mean it.)
Demonstrated ownership and pride in the quality of the software you work on, and the way that it succeeds in meeting the needs of its users
Knowledge of a variety of programming paradigms and languages, design patterns, tech stacks and frameworks - and the trade-offs entailed in choosing among them
A high level of skill and craftsmanship in building software that stands the test of time
Ability to explain and defend an informed opinion while maintaining an open mind
Experience with engineering practices and processes which promote incrementalism, frequent delivery and tight feedback loops - without sacrificing quality


Ideally, you also have experience with some of:
Ruby, Rails, React, Typescript
Developing and maintaining products that are used by many thousands or millions of people
EdTech, eCommerce, or content-management software
Relational databases, ORM frameworks, and their alternatives
Microservices or SOA; RESTful APIs, JSON
Kafka, Amazon MQ, RabbitMQ or similar streaming or messaging systems
AWS, Docker, Kubernetes, ELK stack
DevOps, Observability, Infrastructure as Code


What We Offer:
The opportunity to have an impact on a product that is positively affecting change to thousands of students lives every day
Working alongside a brilliant and globally diverse team based in Waterloo and Toronto
Great compensation and benefits package to keep you healthy and happy!


Life at ApplyBoard:
By joining our team, you have the opportunity to:
· Join the fastest-growing technology company in Canada, with many opportunities for growth and advancement.
· Work alongside a globally diverse team of over 500 team members based in 18 countries, who represent over 30 nationalities and speak more than 40 languages
· Make a difference in the lives of thousands of students as they explore educational opportunities
Want to learn more about Life at ApplyBoard? Check out this video, and be sure to follow us on our Life at ApplyBoard Instagram.
Hear our engineers share stories about their life at ApplyBoard
About ApplyBoard
ApplyBoard simplifies the study abroad search, application, and acceptance process by connecting international students, recruitment partners, and academic institutions on one platform. To date, ApplyBoard has become the world's largest online platform for international student recruitment, assisting more than 100,000 students with their educational journey.
In 2019, ApplyBoard was named the fastest-growing technology company in Canada by Deloitte, ranking #1 on the Technology Fast 50™ list. In May 2020, ApplyBoard announced a C$100M Series C funding on a C$2B valuation, reaching a 'Unicorn' status. This funding will allow us to further invest in our technology, grow our team, and serve more students on our mission to educate the world.
Thank you for your interest in ApplyBoard. Please note that only qualified applicants that have been selected for an interview will be contacted.
At ApplyBoard, we understand the value of having a diverse team. That's why we provide equal opportunity to applicants regardless of race, nationality, ethnic origin, colour, religion, age, sex, sexual orientation, gender identity or expression, marital status, family status, genetic characteristics, disability, and conviction.
If you require an accommodation to submit an application and/or during the interview process, please notify the Talent Acquisition Team at talent@applyboard.com. Requests will be addressed confidentially.
Apply
Your application has been successfully submitted.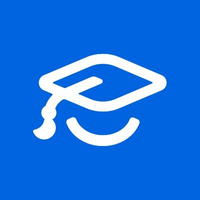 On a mission to educate the world by making education accessible.