Sr. Software Engineer - Integration
This job is no longer accepting applications.
About ApplyBoard
ApplyBoard is an online platform that empowers students around the world to access the best education. Founded in 2015, ApplyBoard has grown to become the world's largest online platform for international student recruitment, assisting more than 100,000 students with their educational journey.
By connecting international students, recruitment partners, and educational institutions, we simplify the study abroad search, application, and acceptance process through our platform and services. To date, we have built partnerships with 1,200+ educational institutions in Canada, the United States, and the United Kingdom, and 4,000+ recruitment partners around the world. In 2019, ApplyBoard was named the fastest-growing technology company in Canada by Deloitte, ranking #1 on the Technology Fast 50™ list.
In May 2020, the company announced it successfully raised C$100M Series C funding on a C$2B valuation, reaching a 'Unicorn' valuation, allowing us to invest heavily in our technology, growing our team, and serving more customers.
Our Team
Our team of over 500+ ApplyBoardians (and growing!) is just as diverse as the customers we support. Comprising 27 nationalities, 53 languages spoken, and 50/50 gender parity, diversity is fostered and celebrated on our team. The ApplyBoard headquarters is located in Kitchener, ON Canada, with representatives in 20 countries including India, Bangladesh, Nepal, Pakistan, Vietnam, the Philippines, the United Kingdom, Mexico, Brazil, and China.
The Role
The Sr. Software Engineer - Integration will design and develop real-time interfaces between internal and external systems in a combination of cloud and on-premise platforms. They will participate in developing integration strategy, architecture and frameworks for the organization. This role will have great communication skills working in close collaboration with IT and business stakeholders to provide integration solutions. They will evaluate the product owner's backlog of requirements to design and develop business solutions using Agile methodology. This role requires deep knowledge and experience in API best practices to select the most appropriate integration tool, process and method to meet the enterprise and business needs.
Responsibilities:
Design and Develop solutions utilizing Integration Best Practices.
Provide day to day support and technical expertise to other engineers and stakeholders
Learn, understand and implement the concepts of Test/Behaviour Driven Development
Have a passion for innovative technologies like Docker, Kubernetes, Kafka, RabbitMQ and various cloud technologies
Collaborate with other teams in order to successfully use our CI/CD pipeline to increase the velocity of feature deployments and robustness in the deployments
Document and test code to ensure the quality of the completed work requirement
Avoid cumbersome solutions through diligent research, experimentation, and testing
Take ownership for problems and deliver consistently high-quality solutions
Provide strategy, architecture, design and automation options to increase efficiencies and simplify integration across multiple platforms.
Qualifications:
6+ years' experience in programming on enterprise or department servers or systems
5 or more years of related experience in software design and development
5 or more years working with integration of data across disparate platforms and applications
Demonstrated experience creating reusable, standard APIs for real-time integration
Experienced in webservices for integration between applications.
Fluent in RESTFul API endpoints using JSON
Experienced in interfacing data between a mix of Cloud and on Prem applications and data stores
Create and enforce programming standards and techniques across the organization
Ability to function productively on multiple project teams simultaneously
Ability to work independently without any supervision
Experienced working in a high paced environment and ability to work effectively under pressure/stressful conditions to meet tight deadlines
Familiar with Java, Python, SQL and NoSQL
Knowledge of ITIL is an asset
What We Offer:
Besides having the opportunity to work with a brilliant and globally diverse team we also offer:
The opportunity to have an impact on a product that is positively affecting change to thousands of students lives every day
To work with a brilliant and globally diverse team that is the fastest growing in the Waterloo region
Great compensation and benefits package to keep you healthy and happy!


Thank you for your interest in ApplyBoard, however, only those applicants that have been selected for an interview will be contacted.
At ApplyBoard, we understand the value of having a diverse team. That's why we believe in providing equal opportunity regardless of race, national or ethnic origin, colour, religion, age, sex, sexual orientation, gender identity or expression, marital status, family status, genetic characteristics, disability, and conviction. Please let us know if you require accommodation during the recruitment process.
Apply
Your application has been successfully submitted.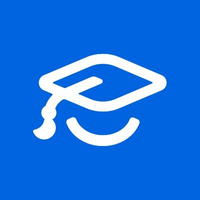 On a mission to educate the world by making education accessible.