VP of Global Sales
This job is no longer accepting applications.
ApplyBoard is an online platform that empowers students around the world to access the best education. Founded in 2015, ApplyBoard has grown to become the world's largest online platform for international student recruitment, assisting more than 100,000 students with their educational journey. By connecting international students, recruitment partners, and educational institutions, we simplify the study abroad search, application, and acceptance process through our platform and services. To date, we have built partnerships with 1,200+ educational institutions in Canada, the United States, and the United Kingdom, and 4,000+ recruitment partners around the world. In 2019, ApplyBoard was named the fastest-growing technology company in Canada by Deloitte, ranking #1 on the Technology Fast 50™ list.
In May 2020, the company announced it successfully raised C$100M Series C funding on a C$2B valuation, reaching a 'Unicorn' valuation, allowing us to invest heavily in our technology, growing our team, and serving more customers.
Our Team
Our team of over 500+ ApplyBoardians (and growing!) is just as diverse as the customers we support. Comprising 27 nationalities, 53 languages spoken, and 50/50 gender parity, diversity is fostered and celebrated on our team. The ApplyBoard headquarters is located in Kitchener, ON Canada, with representatives in 20 countries including India, Bangladesh, Nepal, Pakistan, Vietnam, the Philippines, the United Kingdom, Mexico, Brazil, and China.
The Role
Reporting to the CMO, the VP of Global Sales will be accountable for creating and executing the growth strategy for attracting international students and recruitment partners to the ApplyBoard platform. This side of ApplyBoard's business uses a B2B SaaS, sales development rep (SDR) driven sales motion. The outcome of your efforts will be continued exponential revenue growth delivered through increased sales reach, velocity, efficiency as well as existing customer engagement and retention.
In this role, you will:
Oversee the growth and continued excellence of our team of over 140 SDRs.
Develop a growth strategy that positions ApplyBoard as a global industry leader and expand our geographic footprint across North America, Europe, Middle East, Africa, South Asia, South East Asia and Asia Pacific.
Lead evaluation, selection and implementation of best-in-class sales ops infrastructure.
Expand and manage account management, sales ops and customer success functions.
Collaborate with the Marketing Team to develop campaigns, messaging, presentations and partnerships.
Represent ApplyBoard at industry conferences and explore new partnerships.
Work closely with ApplyBoard leadership in developing aggressive and accurate sales forecasts


What you bring to the table:
You are a dynamic, strategic-thinking and highly driven Sales Executive with an entrepreneurial streak and growth mindset. You are as comfortable digging into the numbers as you are developing a compelling vision. More than anything, you are a builder with a track record of recruiting and motivating highly successful sales teams in a fast-paced, high-growth tech environment.
In a nutshell, we need you to have:
Bachelors degree required. MBA or Masters degree would be nice to have.
10+ years of progressive experience as a VP or Head of Global Sales at a B2B SaaS technology company, having both created and executed growth strategies that led to exponential revenue growth ($100M to $500M +).
A demonstrated track record of building and scaling high-performance sales organizations.
Successful experience leading and growing a high-velocity, inside sales organization
At least five years of international sales experience, preferably in the AsiaPac market
A proven track record of inspiring and mentoring sales teams across various demographics of age, gender, country, professional experience and performance.
Player-coach mindset who is not afraid to get your hands dirty
Highly collaborative, with the ability to work cross-functionally and provide insights to various stakeholders across the business.
A good understanding of SaaS and PaaS models
Experience implementing and optimizing sales ops software tools
Excellent critical-thinking and interpersonal skills that lead by example
Demonstrated excellent verbal and written skills; the ability to speak to large groups and lead or facilitate sales leadership workshops. Ability to speak multiple languages is a plus.
What we offer:
The opportunity to have an impact on a product that is positively affecting change to thousands of students lives every day
To work with a brilliant and globally diverse team that is the fastest growing in the Waterloo region
Great compensation and benefits package to keep you healthy and happy!
Thank you for your interest in ApplyBoard, however, only those applicants that have been selected for an interview will be contacted.
At ApplyBoard, we understand the value of having a diverse team. That's why we believe in providing equal opportunity regardless of race, national or ethnic origin, colour, religion, age, sex, sexual orientation, gender identity or expression, marital status, family status, genetic characteristics, disability, and conviction. Please let us know if you require accommodation during the recruitment process.
Apply
Your application has been successfully submitted.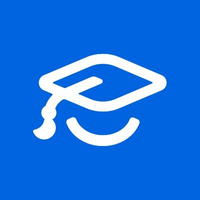 On a mission to educate the world by making education accessible.