Director of Marketing Communications
This job is no longer accepting applications.
ApplyBoard is an online platform that empowers students around the world to access the best education. Founded in 2015, ApplyBoard has grown to become the world's largest online platform for international student recruitment, assisting more than 100,000 students with their educational journey. By connecting international students, recruitment partners, and educational institutions, we simplify the study abroad search, application, and acceptance process through our platform and services. To date, we have built partnerships with 1,200+ educational institutions in Canada, the United States, and the United Kingdom, and 4,000+ recruitment partners around the world. In 2019, ApplyBoard was named the fastest-growing technology company in Canada by Deloitte, ranking #1 on the Technology Fast 50™ list.
In May 2020, the company announced it successfully raised C$100M Series C funding on a C$2B valuation, reaching a 'Unicorn' valuation, allowing us to invest heavily in our technology, growing our team, and serving more customers.
Our Team
Our team of over 500+ ApplyBoardians (and growing!) is just as diverse as the customers we support. Comprising 27 nationalities, 53 languages spoken, and 50/50 gender parity, diversity is fostered and celebrated on our team. The ApplyBoard headquarters is located in Kitchener, ON Canada, with representatives in 20 countries including India, Bangladesh, Nepal, Pakistan, Vietnam, the Philippines, the United Kingdom, Mexico, Brazil, and China.
The Role
We are looking for a strategic, innovative, and passionate communicator to join ApplyBoard's Marketing Team as our Director of Marketing Communications. In this hands-on role, you'll be responsible for creating and leading the execution of ApplyBoard's internal and external marketing communication strategies focused on educating our target audiences and building brand awareness globally.
In this role you'll:
Create, implement, and lead the execution of ApplyBoard's long-term internal and external marketing communications strategies taking ownership of ApplyBoard written communications
Develop, maintain, and champion compliance of ApplyBoard's core messaging documentation, positioning statements, style guidelines, and other communication aids to ensure consistency in communication across global teams
Lead cross-functional team communication initiatives, owning the creation of digital and traditional marketing collateral, including sales enablement materials, promotional materials, advertisements, presentations, eBooks, whitepapers, website copy, social media messaging, newsletters, scripts, etc.
Develop and execute ApplyBoard's public relations strategy including developing editorial/pitch calendar, press release creation and issuing, media relationship building and management, media training, interview management, media monitoring, etc.
Create and drive delivery of ApplyBoard's blogging editorial calendar including theming, topic selection, assisting with writing when needed, editing content, incorporating SEO best practices, optimization, and delivery
Assist with crisis management and associated communication initiatives as required
Work with leadership team on the development and delivery of effective internal communications
Establish ApplyBoard and its executives as thought leaders in the educational technology space by harnessing data and insights to develop compelling thought leadership content in the format of materials, blog posts, articles, presentations, and webinars
Actively reporting on the success of ApplyBoard's communication initiatives, pulling key insights and data to shape content and drive communication related decisions
As the functional leader, effectively manage ApplyBoard's communications team members by providing mentorship, coaching, constructive feedback, and development plans
Other duties and tasks as assigned
What you will need:
8+ years of experience in a marketing-focused communications role with 5+ years of management experience gained in a fast-paced environment, tech industry experience preferred
A college degree or university diploma in communications, marketing, journalism, and/or English
Demonstrated expertise in planning, managing, and executing marketing communications strategy and public relations strategy with preference given for experience obtain at a company with a global reach
Exceptional written communication skills with strong attention to detail and ability to effectively proof and edit in a timely manner
Proven ability to deliver engaging marketing communications content across all mediums
Strong understanding of SEO principles and tactics
Previous experience using HubSpot and WordPress an asset
Demonstrated experience managing public relations initiatives including media training, media outreach, and relationships building
Ability to be directly involved in day-to-day activities, personally executing projects and providing support when required to other team members
Strong sense of ownership with commitment to delivering high-quality communications under pressure and tight deadlines
What we offer:
The opportunity to have an impact on a product that is positively affecting change to thousands of students lives every day
Working alongside a brilliant and globally diverse team that is the fastest growing in the Waterloo region
Great compensation and benefits package to keep you healthy and happy!
Thank you for your interest in ApplyBoard, however, only those applicants that have been selected for an interview will be contacted.
At ApplyBoard, we understand the value of having a diverse team. That's why we believe in providing equal opportunity regardless of race, national or ethnic origin, colour, religion, age, sex, sexual orientation, gender identity or expression, marital status, family status, genetic characteristics, disability, and conviction. Please let us know if you require accommodation during the recruitment process.
Apply
Your application has been successfully submitted.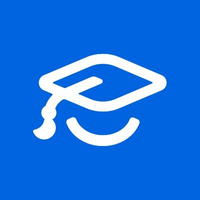 On a mission to educate the world by making education accessible.