Director of Creative and Branding
This job is no longer accepting applications.
ApplyBoard is an online platform that empowers students around the world to access the best education. Founded in 2015, ApplyBoard has grown to become the world's largest online platform for international student recruitment, assisting more than 100,000 students with their educational journey. By connecting international students, recruitment partners, and educational institutions, we simplify the study abroad search, application, and acceptance process through our platform and services. To date, we have built partnerships with 1,200+ educational institutions in Canada, the United States, and the United Kingdom, and 4,000+ recruitment partners around the world. In 2019, ApplyBoard was named the fastest-growing technology company in Canada by Deloitte, ranking #1 on the Technology Fast 50™ list.
In May 2020, the company announced it successfully raised C$100M Series C funding on a C$2B valuation, reaching a 'Unicorn' valuation, allowing us to invest heavily in our technology, growing our team, and serving more customers.
Our Team
Our team of over 500+ ApplyBoardians (and growing!) is just as diverse as the customers we support. Comprising 27 nationalities, 53 languages spoken, and 50/50 gender parity, diversity is fostered and celebrated on our team. The ApplyBoard headquarters is located in Kitchener, ON Canada, with representatives in 20 countries including India, Bangladesh, Nepal, Pakistan, Vietnam, the Philippines, the United Kingdom, Mexico, Brazil, and China.
The Role
We're looking for an ultra-creative, strategic, and innovative Director of Creative and Branding to join the growing Marketing Team at ApplyBoard. This is a great opportunity for you to shape the future look, feel, and voice of Canada's newest unicorn company in this brand new role. If you've got a background managing a global brand and experience directly managing creative teams, this role is for you!
Responsibilities:
Own the overall planning and execution of ApplyBoard's brand and creative initiatives
Develop and shape ApplyBoard's overall brand standards, ensuring the brand remains consistent across all channels and markets
Work with the Marketing Leadership Team to collaborate and incorporate brand and creative strategies across all core functions of marketing including communications, digital marketing, and demand generation
Gain a deep understanding of our customer voices, providing guidelines to both the Marketing Team and other cross-functional teams, to ensure messaging, communications, and visuals are tailored to foster engagement
Develop and maintain target audience personas and buyer journeys for use across all elements of marketing and product
Define markets and positioning, providing Marketing and Sales Team with actionable insights to capitalize on in-market activities to drive results
Position the ApplyBoard brand for future growth aligned with the corporate strategy
Establish and maintain competitive intelligence pertaining to key competition, identifying trends and areas of opportunity to further establish and build the ApplyBoard brand
Directly manage the design, video, and branding functions within the Marketing Team
In collaboration with creative teams, shape and further develop ApplyBoard's visual identity to align with the brand strategy, providing guidelines and best practices for use across the company
Ensure alignment of visual creatives, including graphics and video content, to core brand strategy and market needs by providing constructive and actionable feedback
Other tasks as assigned
Preferred Qualifications:
8+ years of brand and creative experience with 5+ years of senior management experience gained in a fast-paced environment, tech industry experienced preferred
A college degree or university diploma in branding, marketing, integrated marketing communications, business administration, or a related field
Demonstrated expertise in brand management developed through the growth of a global brand
Excellent written and verbal communications skills with the ability to clearly articulate marketing concepts to senior management Ability to create strategic plans and manage the execution across multiple team members and functions
Strong data analysis skills with the ability to produce detailed reporting and recommendations
Strategic thinker with a strong creative side, demonstrated by the successful execution of standout campaigns and marketing initiatives
Ability to demonstrate ROI for traditionally non-tangible initiatives
Self-starter with the ability to be directly involved in day-to-day activities, jumping into projects when needed to support execution
Previous supervisory and management experience within creative functions is an asset
Track record of influencing high volume output of creative materials Time management and multi-tasking skills resulting in the ability to hit aggressive deadlines
Ability to work well under pressure while producing high-quality work
What We Offer:
The opportunity to have an impact on a product that is positively affecting change to thousands of students lives every day
Working alongside a brilliant and globally diverse team that is the fastest growing in the Waterloo region
Great compensation and benefits package to keep you healthy and happy!
Thank you for your interest in ApplyBoard, however, only those applicants that have been selected for an interview will be contacted.
At ApplyBoard, we understand the value of having a diverse team. That's why we believe in providing equal opportunity regardless of race, national or ethnic origin, colour, religion, age, sex, sexual orientation, gender identity or expression, marital status, family status, genetic characteristics, disability, and conviction. Please let us know if you require accommodation during the recruitment process.
Apply
Your application has been successfully submitted.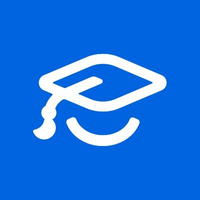 On a mission to educate the world by making education accessible.