Engineering Head - ApplyProof
This job is no longer accepting applications.
We're building a movement - an education revolution. We're building a world where anyone, anywhere can have access to the best education regardless of where they were born. At our core, we believe education is a right, not a privilege. To that end, we're building a company and a suite of products to lead the charge in transforming access to education.
ApplyBoard is an online platform that empowers students around the world to access the best education by connecting international students, recruitment partners, and academic institutions. We simplify the study abroad search, application, and acceptance process. Not only do we help students with their study abroad journey, we also help academic institutions to find the best students globally. Our goal is to help enable better, more diverse, schools that are enriched with cultures from all over the world.
Our newest product, ApplyProof, is an industry-leading solution that's powered by the knowledge, resources, and expertise of ApplyBoard. The ApplyProof system enables immigration stakeholders to validate document authenticity by providing access to the digital original held securely by ApplyProof.
The Opportunity:
Imagine you are a tech entrepreneur with access to all of the resources that you need to build a dream product, right at your fingertips. You're not worried about funding or finding the right co-founders. You don't have any doubt that the product you are working on will positively change the world.
It's all there right in front of you: the idea, the funding, the opportunity. Now it's all up to your talent and ingenuity to put all the pieces together and build it as if it were your own.
You're someone that craves building new products from scratch. Better yet, the idea of building something that's never been done before, and something that you know deep down will be a part of changing the world, gets your adrenaline rushing.
Partnering with and reporting to the Head of ApplyProof, you will be the visionary technical leader of ApplyProof, a startup within a startup. We're looking for an individual who can lead the way in building the ApplyProof product from the ground up.
This is what we call a once in a lifetime opportunity.
Responsibilities:
Set the vision for how the technology will be used with our customers and stakeholders
Ensure that the technological resources meet ApplyProof's short and long-term needs
Apply agile development principles to build organized and versatile code
Implement Test/Behaviour driven development
Utilize ReactJS, NodeJS and microservice architecture to deliver high quality, scalable services
Have a passion for innovative technologies such as Docker, Kubernetes, Kafka and various cloud technologies
Hire, onboard, and mentor ApplyProof's technical team members
Collaborate with other teams in order to successfully use our CI/CD pipeline to increase the velocity and robustness of feature deployments
Feel comfortable using different database technologies such as Aurora, RDS, ElasticSearch, MongoDB and MySQL
Document and test code to ensure that the quality of completed work meets requirements
Avoid cumbersome solutions through diligent research, experimentation, and testing
Take ownership for problems and deliver consistently high-quality solutions
Design enhancements to improve efficiency and streamline business and development processes
Preferred Qualifications:
Bachelor or Master's degree in computer science or equivalent
Minimum of 7+ years of work experience in software development
Minimum of 3+ years in a senior leadership role within software development (Development Manager level equivalent or higher)
Minimum 2+ years experience of front-end development, proficiency in ReactJS
Minimum 2+ years experience of backend development, proficiency in Ruby on Rails and/or Node.js
Experience writing RESTful API endpoints using JSON
Fluency in Object Oriented Design and software design patterns: understanding common design patterns, data structures, and algorithms
Experience with relational and NoSQL databases including MongoDB
Fluency in Git, shell scripting, Linux or macOS
What We Offer:
The opportunity to have an impact on a product that is positively affecting change to thousands of student's lives every day
To work with a brilliant and globally diverse team
Our company:
Founded in 2015, we have built partnerships with over 1,200 primary, secondary, and post-secondary schools, and work with 3,500+ recruitment partners to drive diversity on campuses across Canada and the United States. To date, we have assisted more than 100,000 students with their educational journey. Together, we will achieve our mission of educating the world. In November 2019, ApplyBoard was named the fastest-growing technology company in Canada by Deloitte, ranking #1 on the Technology Fast™ 50. The company is well financed and backed by top North American investors and raised C$175M so far and is one of the three Canadian unicorns.
Our Team:
Our team of over 500+ ApplyBoardians and growing, is just as diverse as the customers we support. Comprising 30+ nationalities, 50+ languages spoken, and 50/50 gender parity, diversity is fostered and celebrated. ApplyBoard is headquartered in Kitchener, ON Canada, with representatives in 20 countries including India, Bangladesh, Nepal, Pakistan, Vietnam, the Philippines, the United Kingdom, Mexico, Brazil, and China.
Thank you for your interest in ApplyBoard, however, only those applicants that have been selected for an interview will be contacted.
At ApplyBoard, we understand the value of having a diverse team. That's why we believe in providing equal opportunity regardless of race, national or ethnic origin, colour, religion, age, sex, sexual orientation, gender identity or expression, marital status, family status, genetic characteristics, disability, and conviction. Please let us know if you require accommodation during the recruitment process.
Apply
Your application has been successfully submitted.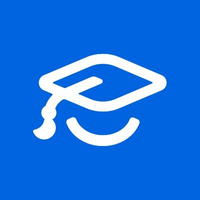 On a mission to educate the world by making education accessible.