Sr. Software Engineer - ApplyProof
This job is no longer accepting applications.
We're building a movement - an education revolution. We're building a world where anyone, anywhere can have access to the best education regardless of where they were born. At our core, we believe education is a right, not a privilege. To that end, we're building a company and a suite of products to lead the charge in transforming access to education.
About ApplyProof
Our newest business vertical, ApplyProof, is an industry-leading solution that's powered by the knowledge, resources, and expertise of ApplyBoard. The ApplyProof system enables immigration stakeholders, such as governments and higher education institutions, to validate document authenticity by providing access to the digital original held securely by ApplyProof.
Our Team:
Our team of over 500+ ApplyBoardians and growing, is just as diverse as the customers we support. Comprising 30+ nationalities, 50+ languages spoken, and 50/50 gender parity, diversity is fostered and celebrated. ApplyBoard is headquartered in Kitchener, ON Canada, with representatives in 20 countries including India, Bangladesh, Nepal, Pakistan, Vietnam, the Philippines, the United Kingdom, Mexico, Brazil, and China.
The Opportunity:
Partnering and reporting to the ApplyProof Head of Engineering, you will help build ApplyProof products. You have the chance to grow with the ApplyProof team and experience a start-up culture. You don't have any doubt that the work you are doing will positively impact international students' journey.
You're someone that craves building new products from scratch. Better yet, the idea of building something that's never been done before, and something that you know deep down will be a part of changing the world, gets your adrenaline rushing.
Responsibilities:
Apply agile development principles to build organized and versatile code
Support, fix and update existing applications to improve efficiency and support the growth of extensive software systems
Learn, understand and implement the concepts of Test/Behavior Driven Development
Learn and understand the fundamental concepts of ReactJS on the front end and microservices, Restful APIs on the backend and implement high-quality code according to those concepts
Have a passion for innovative technologies like Docker, Kubernetes, Kafka, RabbitMQ and various cloud technologies
Collaborate with other teams in order to successfully use our CI/CD pipeline to increase the velocity of feature deployments and robustness in the deployments
Feel comfortable using different database technologies like Aurora, RDS, ElasticSearch, MongoDB and MySQL
Document and test code to ensure the quality of the completed work requirement
Avoid cumbersome solutions through diligent research, experimentation, and testing
Take ownership for problems and deliver consistently high-quality solutions
Design enhancements to improve efficiency and streamline the business process as well as the development process
Qualifications:
Diploma or Bachelor degree in computer science or equivalent field
Minimum of 5+ years of work experience in software development
Minimum 2+ years experience of front-end development, proficiency in ReactJS
Minimum 2+ years experience of backend development, proficiency in Ruby on Rails and/or Node.js
Experience writing RESTful API endpoints using JSON
Fluency in Object Oriented Design and software design patterns: understanding common design patterns, data structures, and algorithms
Experience with relational and NoSQL databases including MongoDB
Fluency in Git, shell scripting, Linux or macOS
What We Offer:
The opportunity to have an impact on a product that is positively affecting change to thousands of student's lives every day
To work with a brilliant and globally diverse team
About ApplyBoard
ApplyBoard simplifies the study abroad search, application, and acceptance process by connecting international students, recruitment partners, and academic institutions on one platform. To date, ApplyBoard has become the world's largest online platform for international student recruitment, assisting more than 100,000 students with their educational journey.
In 2019, ApplyBoard was named the fastest-growing technology company in Canada by Deloitte, ranking #1 on the Technology Fast 50™ list. In May 2020, ApplyBoard announced a C$100M Series C funding on a C$2B valuation, reaching a 'Unicorn' status. This funding will allow us to further invest in our technology, grow our team, and serve more students on our mission to educate the world.
Thank you for your interest in ApplyBoard, however, only those applicants that have been selected for an interview will be contacted.
At ApplyBoard, we understand the value of having a diverse team. That's why we believe in providing equal opportunity regardless of race, national or ethnic origin, colour, religion, age, sex, sexual orientation, gender identity or expression, marital status, family status, genetic characteristics, disability, and conviction. Please let us know if you require accommodation during the recruitment process.
Apply
Your application has been successfully submitted.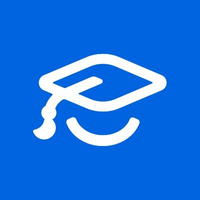 On a mission to educate the world by making education accessible.