Director of Customer Experience
This job is no longer accepting applications.
ApplyBoard is an online platform that empowers students around the world to access the best education. Founded in 2015, ApplyBoard has grown to become the world's largest online platform for international student recruitment, assisting more than 100,000 students with their educational journey. By connecting international students, recruitment partners, and educational institutions, we simplify the study abroad search, application, and acceptance process through our platform and services. To date, we have built partnerships with 1,200+ educational institutions in Canada, the United States, and the United Kingdom, and 4,000+ recruitment partners around the world. In 2019, ApplyBoard was named the fastest-growing technology company in Canada by Deloitte, ranking #1 on the Technology Fast 50™ list.
In May 2020, the company announced it successfully raised C$100M Series C funding on a C$2B valuation, reaching a 'Unicorn' valuation, allowing us to invest heavily in our technology, growing our team, and serving more customers.
Our Team
Our team of over 500+ ApplyBoardians (and growing!) is just as diverse as the customers we support. Comprising 27 nationalities, 53 languages spoken, and 50/50 gender parity, diversity is fostered and celebrated on our team. The ApplyBoard headquarters is located in Kitchener, ON Canada, with representatives in 20 countries including India, Bangladesh, Nepal, Pakistan, Vietnam, the Philippines, the United Kingdom, Mexico, Brazil, and China.
The Role:
ApplyBoard is looking for a Director of Customer Experience who has a successful track record of being an effective, creative, and innovative leader who will execute strategies that deliver a consistent and top notch customer experience for ApplyBoard end-users. The Director of CE will be responsible for driving customer engagement, streamlining customer experience workflows and provide effective continuous learning and enablement programs for the Customer Experience team. The Director of CE will build and execute initiatives that are customer-centric, lead cross-functional programs to create best practices for the entire Customer Experience organization. This will require someone who is data-driven, leverages industry and market leading practices and creates initiatives that lead to a world-class, 360-degree customer experience.
The Director of Customer Experience will ensure the ApplyBoard platform experience is delivered in a timely manner, achieving business objectives for our customers by working closely with our customers, sales, marketing, product, technology teams. The ideal candidate will possess a positive, engaging and goal-oriented management style and must be comfortable working with cross-functional teams. The position reports to directly to the COO.
Key Responsibilities:
Refine existing customer experience strategies, framework and tools that are aligned with ApplyBoard's vision
Develop KPIs, benchmarks, and other measures of success for a best-in-class customer experience
Develop operational frameworks of the end-to-end customer experience across all interaction channels for learning, online engagement, in-product help to deliver an effortless customer experience
Develop and maintain programs that foster positive relationships with partner educational institutions
Acts as key stakeholder and consultant in customer experience initiatives across the company, advising on prioritization and design and measuring outcomes
Preferred Experience
10+ years of progressive experience with enterprise-level customer experience teams
Experience scaling a customer experience team, managing up to 250 team members
Ability to work in a start-up environment with a good understanding of SaaS and PaaS models
Has worked with global stakeholders and teams
Track record of building high performing teams, defining organizational structure, acquiring and developing talent
A roll-up-their-sleeves approach to the design, development, implementation and measure of customer experience
Proficient in using software tools that create and measure KPIs
Excellent critical-thinking and interpersonal skills that lead by example
Demonstrated excellent verbal and written skills; the ability to speak to large groups and lead or facilitate techno-functional workshops
What We Offer:
Besides having the opportunity to work with a brilliant and globally diverse team we also offer:
The opportunity to have an impact on a product that is positively affecting change to thousands of students lives every day
To work with a brilliant and globally diverse team that is the fastest growing in the Waterloo region
Great compensation and benefits package to keep you healthy and happy!
Thank you for your interest in ApplyBoard, however, only those applicants that have been selected for an interview will be contacted.
Thank you for your interest in ApplyBoard, however, only those applicants that have been selected for an interview will be contacted.
At ApplyBoard, we understand the value of having a diverse team. That's why we believe in providing equal opportunity regardless of race, national or ethnic origin, colour, religion, age, sex, sexual orientation, gender identity or expression, marital status, family status, genetic characteristics, disability, and conviction. Please let us know if you require accommodation during the recruitment process.
Apply
Your application has been successfully submitted.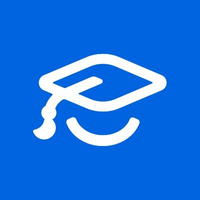 On a mission to educate the world by making education accessible.