Customer Experience Team Lead
This job is no longer accepting applications.
ApplyBoard is an online platform that empowers students around the world to access the best education. Founded in 2015, ApplyBoard has grown to become the world's largest online platform for international student recruitment, assisting more than 100,000 students with their educational journey. By connecting international students, recruitment partners, and educational institutions, we simplify the study abroad search, application, and acceptance process through our platform and services. To date, we have built partnerships with 1,200+ educational institutions in Canada, the United States, and the United Kingdom, and 4,000+ recruitment partners around the world. In 2019, ApplyBoard was named the fastest-growing technology company in Canada by Deloitte, ranking #1 on the Technology Fast 50™ list.
In May 2020, the company announced it successfully raised C$100M Series C funding on a C$2B valuation, reaching a 'Unicorn' valuation, allowing us to invest heavily in our technology, growing our team, and serving more customers.
Our Team
Our team of over 500+ ApplyBoardians (and growing!) is just as diverse as the customers we support. Comprising 27 nationalities, 53 languages spoken, and 50/50 gender parity, diversity is fostered and celebrated on our team. The ApplyBoard headquarters is located in Kitchener, ON Canada, with representatives in 20 countries including India, Bangladesh, Nepal, Pakistan, Vietnam, the Philippines, the United Kingdom, Mexico, Brazil, and China.
The Role:
The Customer Experience Team Lead plays a crucial role in our Customer Experience department by directly managing people, providing instructions, guidance and support. Ensuring that new employees are on-boarded and enabled and that the team is properly trained and capable of performing day-to-day tasks.
Responsibilities:
Oversee your team's day-to-day activities
Ensure that all tasks are completed and goals are met
Train and coach team members
Provide instructions, direction, or guidance to complete daily tasks
Perform daily tasks and projects as needed
Perform regular one-on-one meetings with direct reports
Address performance issues working directly with the Manager
Communicate any process improvement ideas to their Manager
Prepare progress and status report to the Manager
Participate in recruitment activitiesOn-board and train new employees
Preferred Qualifications:
1-2 years experience in customer experience or account management
1-2 years experience managing people
Exceptional organizational and time management skills
Strong knowledge in MS Excel/Sheets and the ability to analyze and report on data
Experience using Google and Office Suites, Microsoft Access, Adobe Acrobat, Basecamp
Exceptional customer service skills
Exceptional interpersonal, verbal and written communication skills
Minimum Associates Degree (Bachelor Degree preferred)
Experience with international travel or education documentation, considered an asset
What We Offer:
The opportunity to have an impact on a product that is positively affecting change to thousands of students lives every day
Working alongside a brilliant and globally diverse team that is the fastest growing in the Waterloo region
Great compensation and benefits package to keep you healthy and happy!


Thank you for your interest in ApplyBoard, however, only those applicants that have been selected for an interview will be contacted.
At ApplyBoard, we understand the value of having a diverse team. That's why we believe in providing equal opportunity regardless of race, national or ethnic origin, colour, religion, age, sex, sexual orientation, gender identity or expression, marital status, family status, genetic characteristics, disability, and conviction. Please let us know if you require accommodation during the recruitment process.
Apply
Your application has been successfully submitted.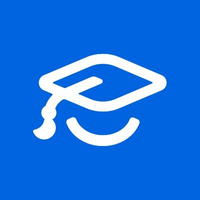 On a mission to educate the world by making education accessible.