UI/UX Specialist
This job is no longer accepting applications.
Piranha Games Inc. shares the increasing global concern about COVID-19 and we take the situation very seriously. To adjust to the current situation, we are still running our business as usual, while working remotely. We are currently hiring remote staff to join our team as we remain flexible for as long as is necessary to keep our employees and our community safe. Remote positions will eventually be required to work in the Vancouver office once it is safe to do so.
OVERALL OBJECTIVE AND PURPOSE
A senior level contributor who works with the design team to develop video game user interface(s). This individual understands the artistic and design vision for the project and assists others in supporting that vision, utilizing their game industry experience. Must be a UX champion and diplomat, connecting franchise UX vision with team's direction and help to build a culture for UX.
WHY YOU SHOULD WORK WITH PGI:
Relocation Assistance
Flexible Schedules
Social Events
Comprehensive Benefits
RESPONSIBILITIES:
Motivate and contribute to the development of UI Design team members, and act as a mentor in terms of technical/artistic aspects
Drive the direction of the front-end: conceptualize, design, create and maintain 2D/3D visual designs for game user interfaces in Unreal Engine 4
Interpret existing style guides, and execute visual design work while adding appropriate visual ideas
Ensure user interface is usable, aesthetically pleasing, efficient, and where necessary, falls in line with the given IP
Work with UI Engineers to ensure correct implementation of designs
Involved in building UI screens and components as required
Attends software reviews and supports production and marketing as subject matter expert and user advocate for their product areas
Producing Detailed Wireframes including locked designs, consistent interactions, optimal user flows and final copy
Responsible for UX consistency and ensuring that Process is adhered to
Demonstrate a keen understanding of the target audience, personas and the motivations that lead to deeper consumer engagement
Collaborate with Interface Designers to translate architecture into the look-and-feel of UI and own UX Style Guide
Prepare assets for production and working closely with engineers throughout implementation
REQUIREMENTS:
5+ years of UX design experience in the gaming industry: development and shipment of AAA titles is preferred
Expert abilities in Photoshop, Illustrator and motion graphics
Strong typography, colour, iconography and layout skills
Experienced in wireframe prototyping as well as creating high-fidelity mock-ups
Experienced in multiple prototyping, presentation, and documentation methods
Works under minimal supervision and may direct the work of others
Excellent written and verbal communication skills with strong interpersonal skills
Effective at problem solving skills, group brainstorming and iterative design
Expert attention to detail and knows what it takes to improve engagement and retention
ADDITIONAL QUALIFICATIONS:
Experience working with Unreal Engine 4 and UMG
Bachelor's degree in Interaction Design, HCI, Human Factors, Cognitive Psych, or similar field preferred, but not required
Knowledge and appreciation of a wide variety of game genres and art styles in both PC and Console development environments.
Project management experience
Piranha Games is proud to be an equal opportunity employer. We celebrate diversity and are committed to creating an inclusive environment for all employees. Should you need assistance or an accommodation due to a disability, you may contact us at recruiting@piranhagames.com.
We thank you for your interest in this position. Due to the amount of applications, only those selected for an interview will be contacted.
Apply
Your application has been successfully submitted.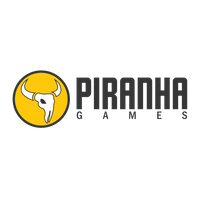 Developing MechWarrior Online ( @MechWarriorF2P ) and MechWarrior 5: Mercenaries ( @MW5Mercs ). http://mwomercs.com or http://mw5mercs.com for more in...