Project Manager II
This job is no longer accepting applications.
OVERALL OBJECTIVE AND PURPOSE:
Support the Production Manager and Producer to ensure the successful delivery of our product(s) on time and within budget
WHY YOU SHOULD WORK WITH PGI:
● Flexible Schedules
● Social Events
● Comprehensive Benefits
RESPONSIBILITIES:
Support the Production Manager in developing roadmaps and project planning; validating forecasts based on historical metrics, raising awareness when necessary and making recommendations on how to correct plans to match project time and resources
Create, track and update information to provide "real-time" visibility to both the Development Team and Management
Act as scrum master within assigned teams; facilitating daily stand-up meetings, ensuring work is structured and described correctly in planning tools, identifying team impediments and working with stakeholders to resolve them, communicating risks to all stakeholders and developing mitigation plans
Work directly with backlog owners to ensure backlogs are prioritized and estimated
Facilitate retrospectives with teams to gather data and problem solve
Work in conjunction with the Production Manager to drive the continuous improvement of team process and implement recommended changes
Ensure all generated planning is reviewed by stakeholders
Cultivate positive habits with team members that improve communication and ownership
In conjunction with the Test Lead develop testing plans that meet the needs of the development team; triaging issues and ensuring bugs are prioritized appropriately
Own the localization process; ensuring contractor expectations and delivery dates are clearly defined, that game, tools and pipelines are ready for localization and incorporating any localization data into the game and is tested
Other tasks as assigned
REQUIREMENTS:
Minimum of 2 years' project management experience in video game, film, or related industries
Experience in managing production team through Agile Project Management method is an absolute asset
Must be able to work effectively with employees and management at all levels
Proven ability to create, track and maintain comprehensive project schedules and budgets
Ability to perform under pressure and work as part of a team as well as independently
PMP Certification is an asset
Piranha Games is proud to be an equal opportunity employer. We celebrate diversity and are committed to creating an inclusive environment for all employees. Should you need assistance or an accommodation due to a disability, you may contact us at recruiting@piranhagames.com.
We thank you for your interest in this position. Due to the amount of applications, only those selected for an interview will be contacted.
Apply
Your application has been successfully submitted.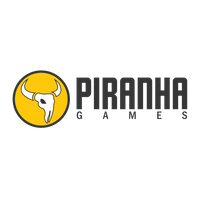 Developing MechWarrior Online ( @MechWarriorF2P ) and MechWarrior 5: Mercenaries ( @MW5Mercs ). http://mwomercs.com or http://mw5mercs.com for more in...