Intermediate Game Designer
This job is no longer accepting applications.
Piranha Games Inc. shares the increasing global concern about COVID-19 and we take the situation very seriously. To adjust to the current situation, we are still running our business as usual, while working remotely. We are currently hiring remote staff to join our team as we remain flexible for as long as is necessary to keep our employees and our community safe. Remote positions will eventually be required to work in the Vancouver office once it is safe to do so.
WHY YOU SHOULD WORK WITH PGI:
Flexible Schedules
Social Events
Comprehensive Benefits
RESPONSIBILITIES:
Design systems/aspects of the game and in-game gameplay
Implement, tune, and maintain gameplay experience to ensure the product's critical and commercial success
Collaborate with the Lead Designer, Senior Designers and the Engineering Team to refine design mechanics and implementation
Liaise with the Art Team to integrate features and design mechanics into the game
Analyze game data to continuously improve user gaming experience
Conceptualize, create and collaborate to maintain detailed game design documentation
Take ownership of smaller sections of the game defined by the Lead and Senior designers
Other duties as assigned
REQUIREMENTS:
A minimum of 2 years of game development experience in a design role on a shipped title
Game design experience in a similar capacity within the video game industry
Passion for creating fun, compelling and addictive user experience. Dedicated to bringing innovation to users
Demonstrated strong understanding of major game design elements
Ability to break down complex problems into detailed solutions
Excellent communication skills, both verbal and written
High level of documentation skills including written and visual elements
Ability to work within a team-oriented environment
ADDITIONAL QUALIFICATIONS:
2-4 years of experience in developing key game features Strong quantitative analysis skills
Experience with Multi-player Online Gameplay and Design
Ability to work on any aspect of the game (Interface, Gameplay, Metagame, Economy)
Piranha Games is proud to be an equal opportunity employer. We celebrate diversity and are committed to creating an inclusive environment for all employees. Should you need assistance or an accommodation due to a disability, you may contact us at recruiting@piranhagames.com.
We thank you for your interest in this position. Due to the amount of applications, only those selected for an interview will be contacted.
Apply
Your application has been successfully submitted.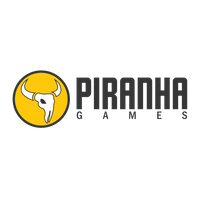 Developing MechWarrior Online ( @MechWarriorF2P ) and MechWarrior 5: Mercenaries ( @MW5Mercs ). http://mwomercs.com or http://mw5mercs.com for more in...